For many residents at Elim Village Garrison Crossing, the community's Christian roots are at the heart of why they've made their home in this tight-knit retirement community.
Founded in Surrey in the 1990s by a small group of Christians who wanted to demonstrate faith in more practical terms, Elim Village is purposefully designed to provide evolving care, if and when needed, allowing residents to age comfortably in one place. It also keeps spouses remaining together, even if one requires more supportive care.
In 2014, the Chilliwack faith community welcomed the concept with open arms and Elim Village Garrison Crossing was created, much to the joy of residents like Tina Bergman.
The Hawthorn - Tina from Elim Village on Vimeo.
Tina Bergman's ELIM experience
Tina enjoys many things about living at The Hawthorn, an 'Independent Plus' building at Elim Village Garrison Crossing, but at the top of her list is the faith-based community.
"My favourite thing about living here is ELIM's Christian background," Tina says. Residents at The Hawthorn appreciate being able to remain connected to their faith by participating in their favourite pastimes like hymn sings, which currently take place every Thursday afternoon.
"I really enjoy the hymn sings," says Tina. "The best part is we sing about togetherness and it brings back memories from the earlier days as well. We sing songs that we haven't sang for a long time in church, so that's really good."
Other lifestyle perks at The Hawthorn include the variety of activities, engaging staff, and household conveniences. "The housekeeping is just perfect and so are the meals—I don't have to cook anymore…the whole atmosphere is very pleasant. And the staff here are unbelievable. Every last one of them. The girls that work in the kitchen there, too, they've always got big smiles on their faces," Tina says. "I also enjoy the chair exercise classes; I can fully participate in them. I'm beat when it's done, but obviously that's good for me."
READ MORE: Chilliwack seniors see the benefits of healthy living at new 'Independent Plus' residence
A strong community in a beautiful location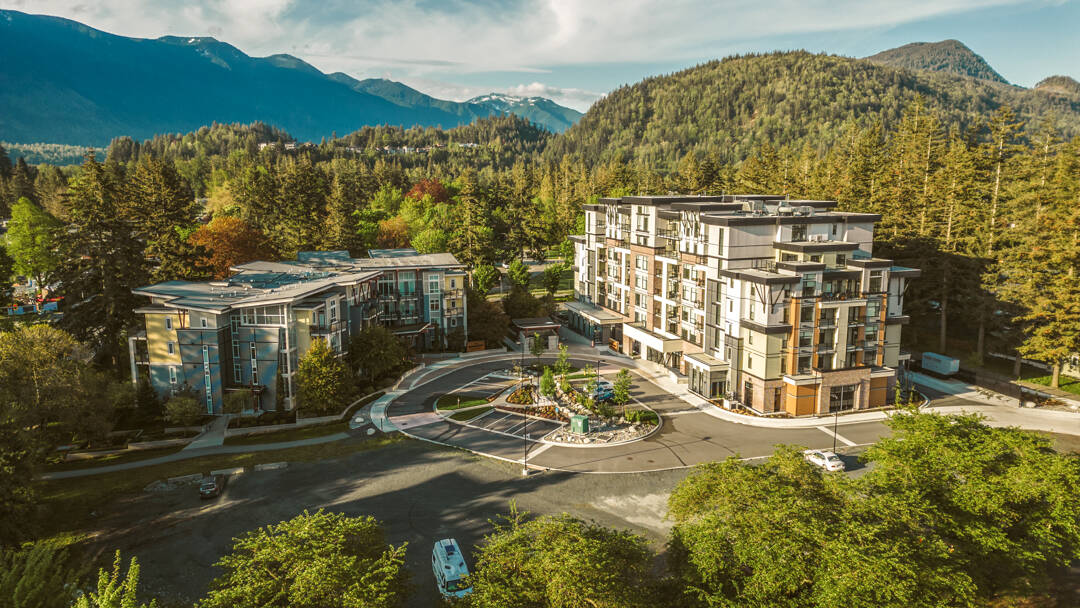 "Living in this community is great. Everybody gets along with everybody at The Hawthorn," Tina shares. "And I love this area. It's beautiful. The landscape, the trees, the building. I mean, it's just unbelievable. People will tell you time and time again: Wow, what a place."
Garrison Crossing is a walkable and pedestrian-friendly area, and can be easily accessed by bike or mobility scooters. It's a community where you can walk to shops and the Vedder River while enjoying the beautiful, mature trees surrounding you.
"I don't want to live anywhere else because I can't think of a better place where I want to live," says Tina. "Simple as that."
For more information on The Hawthorn and the variety of unique amenities and services offered there, click here. Or, call 604-769-0022 or email garrisoncrossing@elimvillage.com. Find them on Facebook here or stay up-to-date by subscribing to the mailing list here.
READ MORE: Gourmet dining, afternoons on the golf green among selling points for new Hawthorn residents
Read More: 'I've found my home': Couple's search brings them to Elim Village Garrison Crossing