A troupe of young actors will bring a classic Disney story to life on a Chilliwack stage.
Ignite Theatre presents musical Beauty and the Beast at the Chilliwack Cultural Centre May 25 to 27.
This year marks the 10th anniversary for Ignite, the performing arts department of Heritage Christian Online School. Students in the musical theatre group are in grades 5 to 12, and most are from Abbotsford and Chilliwack, with a few from Mission.
"This highly anticipated production is set to captivate audiences with its stunning visuals, enchanting music, and heartwarming story that has charmed audiences for decades," a representative with Ignite Theatre said.
The Disney story (1991) is based on the fairy tale written by French novelist Gabrielle-Suzanne Barbot de Villeneuve, which was published in 1740.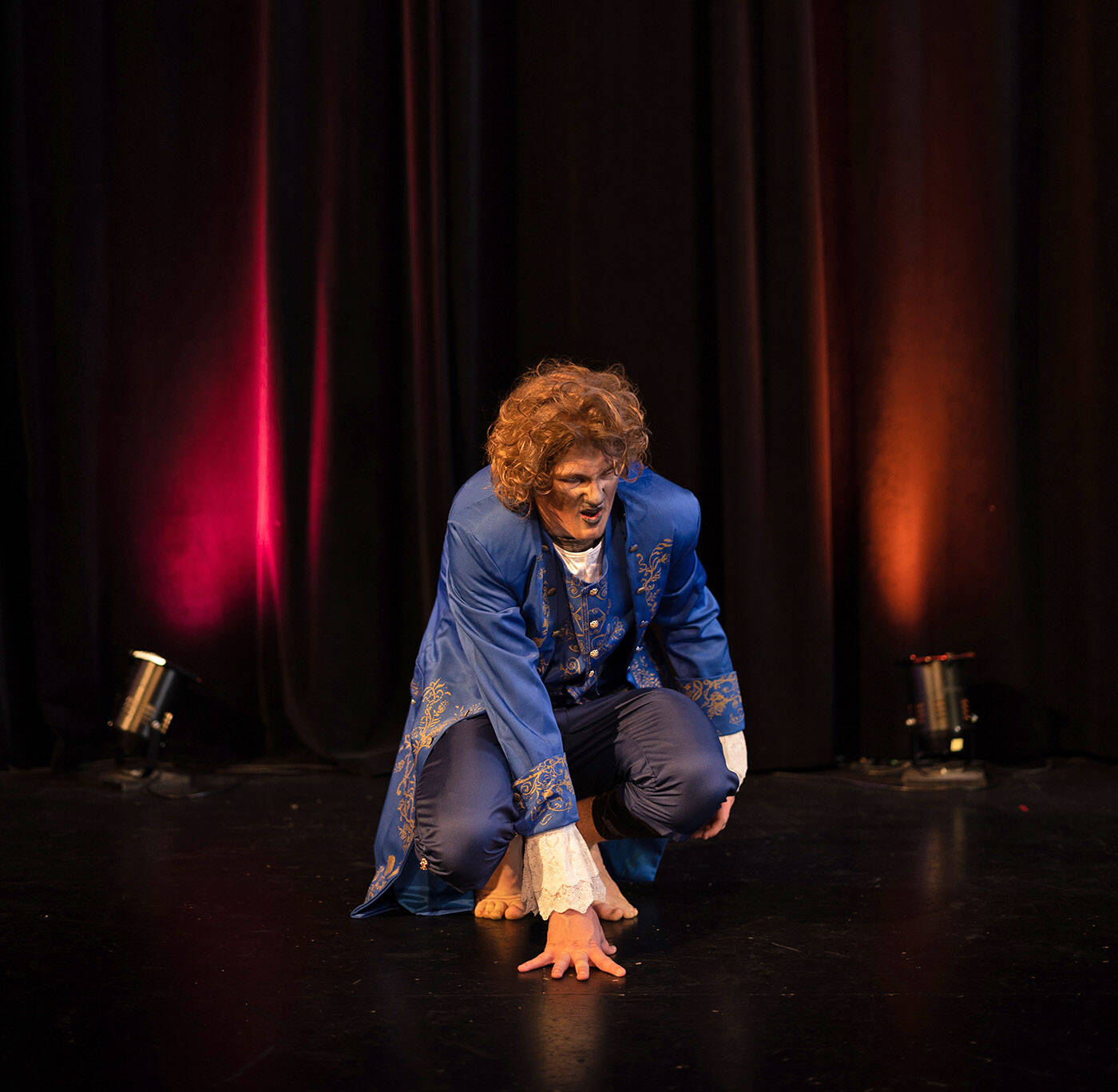 In the Disney musical, Prince Adam, who is deeply entrenched in his narcissistic path, finds himself sentenced to life as a Beast, which outwardly reveals the ugliness of his selfish ways, until one day he is redeemed through the love of another. Belle's father Maurice becomes the Beast's prisoner for trespassing after getting lost and entering Beast's castle. Belle goes to find her missing father and meets the Beast who agrees to free Maurice if Belle takes his place as prisoner. Belle ends up living in the castle with the Beast and befriending the servants: Lumière the candelabra, Cogsworth the clock, Mrs. Potts the teapot, and her son Chip, the teacup. The story unfolds with scenes of Beauty and the Beast falling in love, fighting, death, and how the magical spell that was cast upon the Beast is broken.
In Ignite Theatre's presentation, Belle is played by Mikiah Van Biert, and Cade Bruneski is the Beast. They are two of 46 youth who are part of the musical.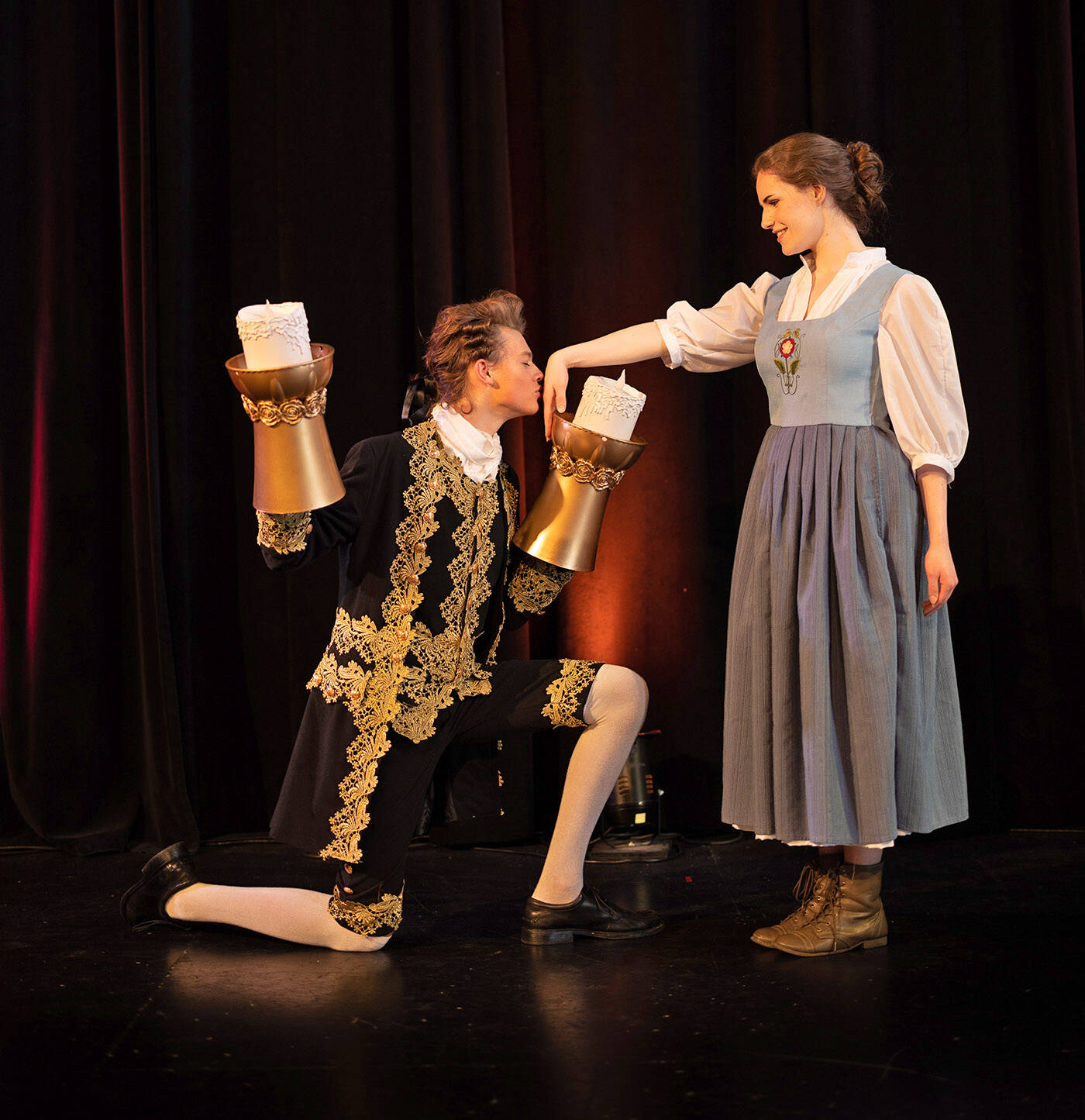 "Over the last 10 years, Ignite has gained a reputation for excellence by pushing the boundaries of traditional student theatre and creating extraordinary, family-friendly experiences for its audiences."
Past performances include, Annie JR (2014), Disney's My Son Pinocchio JR (2015), Seussical JR (2016), Disney's Beauty and the Beast (2017), R&H's Cinderella (2018), Peter Pan (2019), Disney's Newsies (2020/21), and Mary Poppins (2022).
"We are honoured to be a part of the thriving arts community in Chilliwack with our immersive performing arts program," said executive producer Allana Lemke, "We can't wait to captivate audiences with our high-calibre performances this May. All are cordially invited to Be Our Guest."
Ignite Theatre presents Beauty and the Beast at the Chilliwack Cultural Centre May 25 to 27 for four shows. Show times are: May 25, 26 and 27 at 7 p.m., and a 1 p.m. matinee on May 27. Tickets are $24.50 for adults and $20.50 for seniors/students.
To buy tickets, go to chilliwackculturalcentre.ca/ccc-event/disneys-beauty-and-the-beast/2023-05-25, go to the Centre Box Office, or call 604-391-SHOW(7469).
---
Do you have something else we should report on?
Email: jenna.hauck@theprogress.com
Twitter: @PhotoJennalism