A small neighbourhood in Chilliwack will soon be bursting with entertainment, music and activities.
Yarrow Days is back and along with it will be the annual parade, pancake breakfast, live entertainment and more on June 3 and 4.
This year's theme is 'It's always a beautiful day in the neighbourhood.'
Yarrow Days, which celebrated its 50th anniversary in 2022, was originally a fundraiser to build the Yarrow Community Centre, and now funds raised go towards maintaining the facility.
Yarrow Days has always fostered community spirit, said Carol Bell with the Yarrow Volunteer Society.
"Over the years it has become a part of the culture of Chilliwack."
The festivities start at 8 a.m. on Saturday, June 3 with a pancake breakfast and the Yarrow Family Fun Run.
The breakfast is at the Yarrow Canadian Reformed Church (42285 Yarrow Central Rd.) from 8 a.m. to 10 a.m. It is by donation of cash or a non-perishable food item for the Salvation Army Food Bank.
The Yarrow Family Fun Run (or walk, or ride) is a two- or five-kilometre route along the beautiful river trails. Registration is by donation at Yarrow Community Centre at 7:45 a.m.
There's a show and shine car show from 8 a.m. to 12:30 p.m. at Yarrow United Mennonite Church (4336 Eckert St.). Entry by donation to Yarrow Volunteer Society. Spaces are limited, cars welcome at 8 a.m., first come first served (no early birds).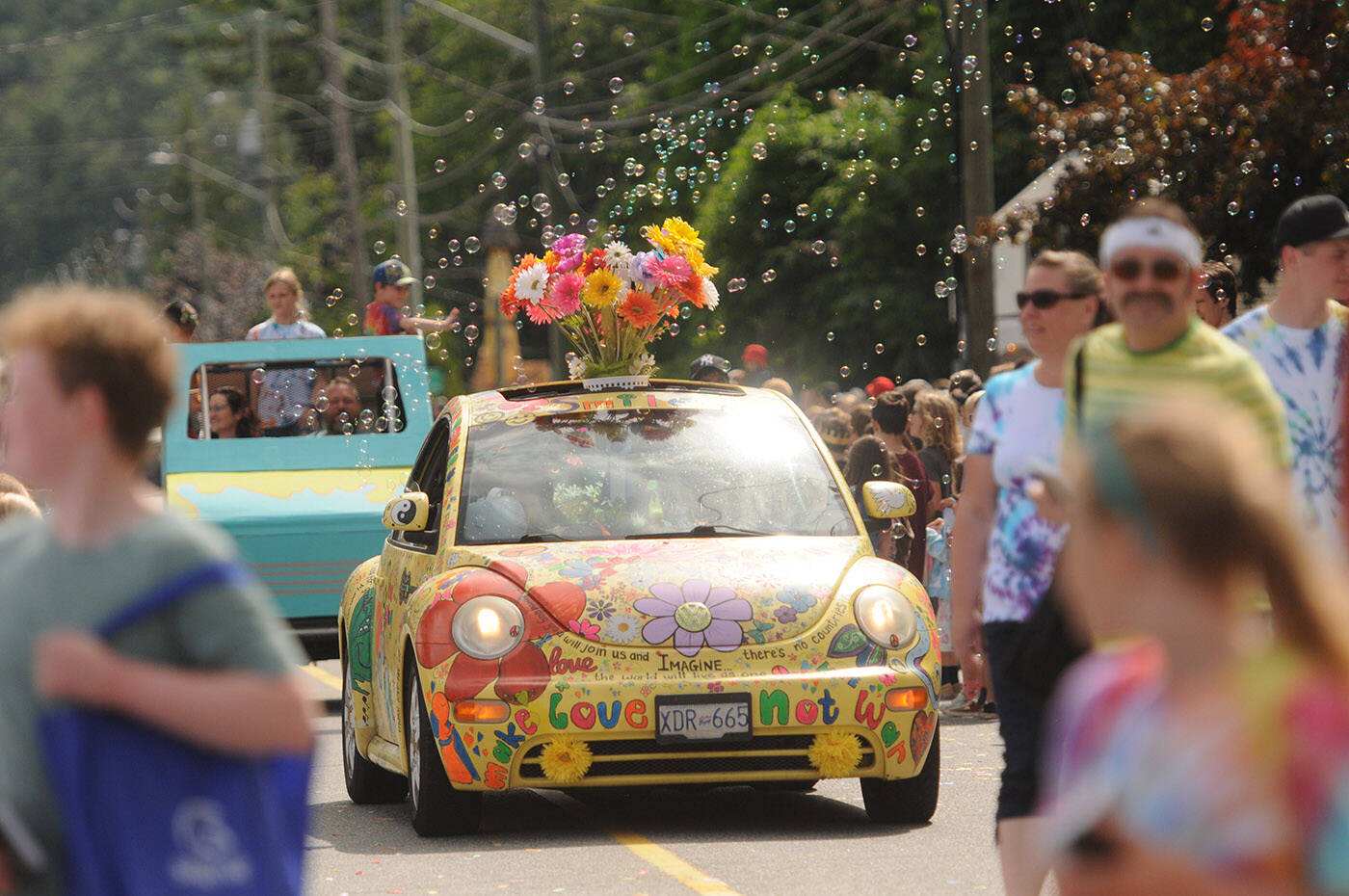 The parade will leave Yarrow Community School at 10 a.m. and roll down Yarrow Central Road.
Yarrow Central Road and all the side streets between Wilson Road and No. 3 Road will be closed through the parade. They will close at 9:45 a.m. and re-open at the end of the parade. People are asked to plan around the road closures if they are driving in or out of Yarrow.
The fun continues with all-day entertainment and activities at Yarrow Pioneer Park (4390 Kehler St.). Opening ceremonies are at 11 a.m. with O Canada by Adrienne Reitsma, an Indigenous welcome by Chief Derek Epp of Tzeachten, and an address by Chilliwack-Hope MP Mark Strahl and Mayor Ken Popove. That day, the Yarrow Volunteer Society Bursary will be awarded to Sophia Klassen.
Activities and entertainment in the park feature local musician Kenzie Jade, a puppet show by Fraser Valley Regional Library with Elspeth Bowers and Helena Loberg, Bhangra dancers, band Little Kings Olive Tree (Ryan and Olivia Keeping), and music by The Maybelles. There will also be craft booths, kids' games, a barbecue, imagination station, climbing wall and petting zoo.
In the evening on Saturday there's a dine and dance from 6 p.m. to 11 p.m. The pig roast dinner is barbecue chicken legs and vegetarian lasagne with all the fixings at Chestnut Springs Bistro (42300 Yarrow Central Rd.) at 6 p.m. At 7 p.m. there's a dance with The Lounge Hounds. Tickets for the dinner and dance are available at Eventbrite 'Yarrow Days Dance.'
Parking is available at Canadian Reformed Church all day Saturday.
Then on Sunday morning, people can take in a community church service and brunch.
The non-denominational church service in the park goes from 10 a.m. until about 11 a.m. at Yarrow Pioneer Park. And it's brunch for all from 10:30 a.m. to 12:30 p.m. where people can also enjoy live music under the tents on the east side of Chestnut Springs Bakery (42300 Yarrow Central Rd.). Menu and pricing will be announced later.
For more info on Yarrow Days, go to yarrowcommunity.com/yarrow-days-2 or to facebook.com/events/151982847563337.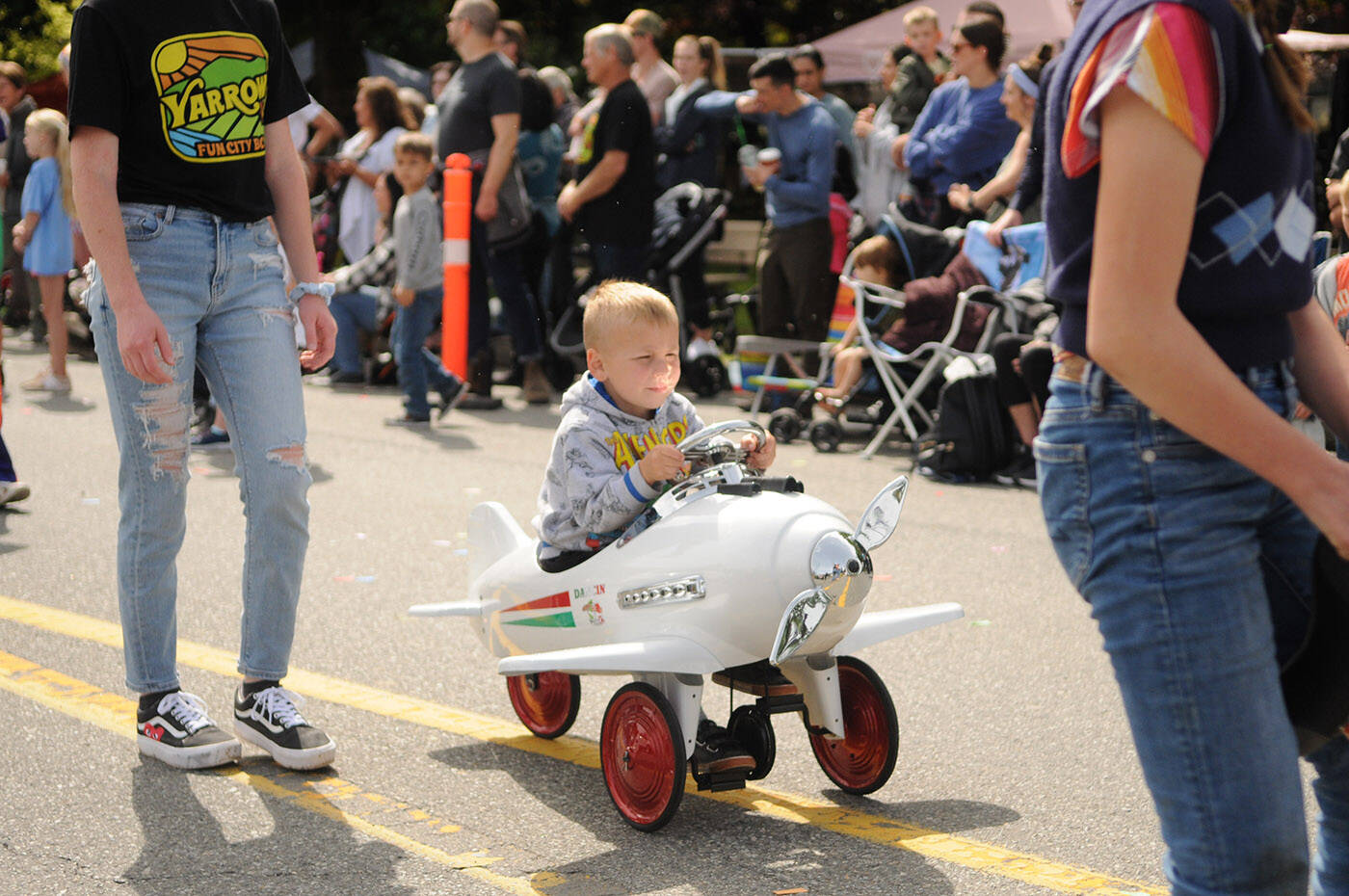 ---
Do you have something else we should report on?
Email: jenna.hauck@theprogress.com
Twitter: @PhotoJennalism