A free, two-day nature festival will be returning to Chilliwack for the first time in three years.
The Family Nature Festival at the Great Blue Heron Nature Reserve (GBHNR) is set for March 31 and April 1.
"The idea of the Family Nature Festival is to be able to have a free community event… to provide a little bit of spring break fun for families," said Camille Coray, executive director with GBHNR. "It's been three years, so it's exciting to be able to do it again."
The event has been around since about 2014, but they were unable to hold the festival in 2020, 2021 and 2022 due to the pandemic and other reasons.
Coray and fellow staff member Kristen Glass are now looking forward to welcoming the community to the nature-themed event.
"I think it's going to be a really good way for families to cap off spring break and spend some quality time together and connect with their community," said Glass, who's the environmental education co-ordinator at GBHNR.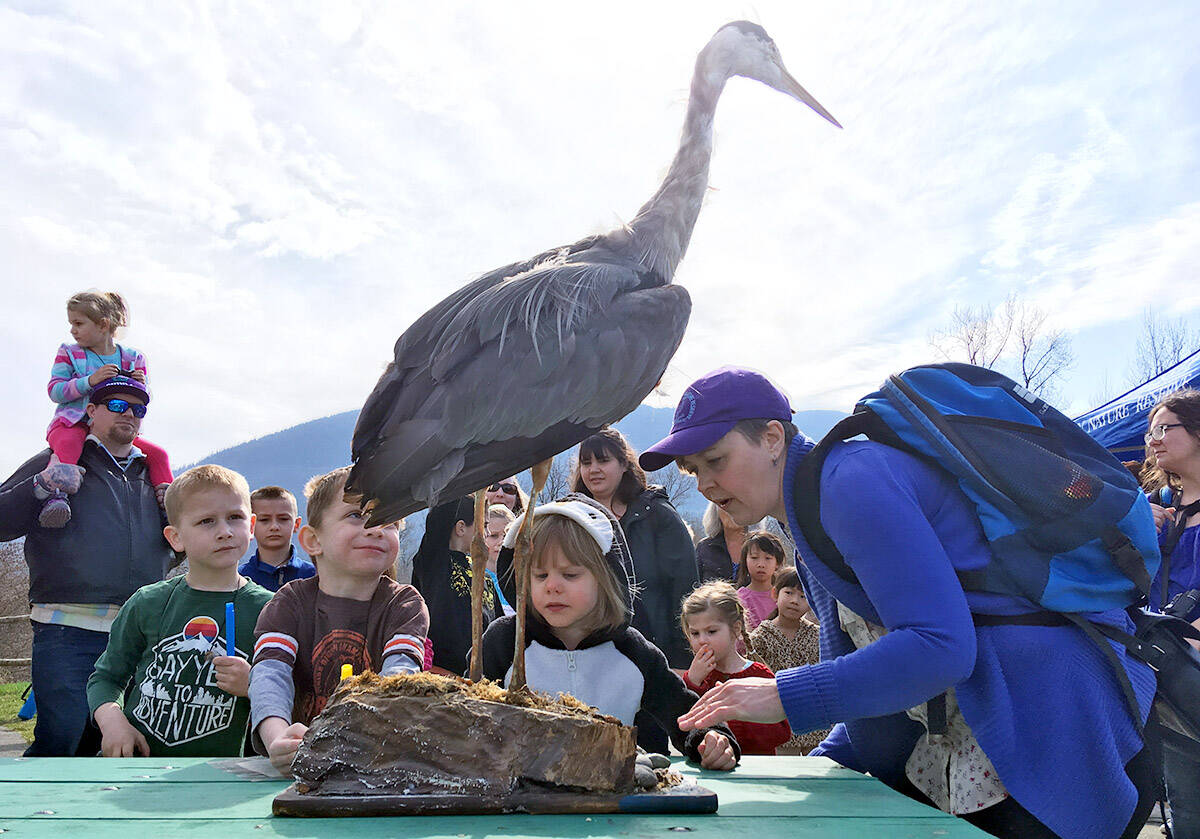 Volunteers and staff are used to welcoming guests to their free, monthly programs. But this one will be different in that it'll be all day long, both Friday and Saturday, and there will be heaps of activities on the schedule.
The weekend will feature nature walks, baby turtles, heron viewing, yoga, wildlife art workshops and more.
Some organizations and not-for-profit groups include Streams Foundation Canada, the Coastal Painted Turtle Project, Elizabeth's Wildlife Centre, AdventreSmart (an organization that educates people on outdoor safety), and the Waterwealth Foundation.
"It's an opportunity for a lot of different organizations to be showcased here as well as us having all of our staff on hand and teaching all of those free programs that we would offer on a monthly basis," Coray said.
People can learn about native plants and pollinators with GBHNR staff, find out what's beneath the surface of the water and why during one of the pond prowls, or take part in forest bathing with Ruby Rodier.
Coray said regardless of when people show up, there will be something happening.
"Nobody should be bored. It's definitely an all-ages event," she said. "We will have entertainment for all."
The Family Nature Festival at the Great Blue Heron Nature Reserve (5200 Sumas Prairie Rd.) is Friday, March 31 and Saturday, April 1 from 10 a.m. to 4 p.m. each day.
It is a free, all-ages event and no registration is required. For more, go to chilliwackblueheron.com, email gbhnrs@gmail.com, or call 604-823-6603.
---
Do you have something else we should report on?
Email: jenna.hauck@theprogress.com
Twitter: @PhotoJennalism