Chilliwack is home to two very proud grandparents who recently watched the granddaughter win Olympic gold.
Herbert and Celia Rogers were glued to the TV in their apartment on July 29 as 24-year-old Lions Bay native Madison Rogers-Mailey grabbed her paddle and joined seven teammates for the women's eight rowing final in Tokyo, Japan. They cheered as their granddaughter's boat moved out to an early lead and held their breath as New Zealand made a late charge.
When Madison's boat held on to win the race by .91 seconds, giving Canada its first women's rowing gold since 1996, the 89-year-olds felt immeasurable pride.
"It was emotional and overwhelming watching her on the podium, getting her gold medal, after putting in so much work and training so hard," Celia said.
Celia said they've watched many of Madison's races with the Northeastern University rowing team, so they're used to exciting finishes, but it was extra exciting because it's the Olympics.
"I was amazed," she said.
One of the first things Madison did when she arrived back in Canada was make the drive to Chilliwack to show her grandparents the medal.
Just thinking about that moment brought Celia to tears.
"That Madison had just got back home and the first thing she did was to drive out to Chilliwack, that was quite loving of her," Herbert said. "I was quite amazed at the size of the medal."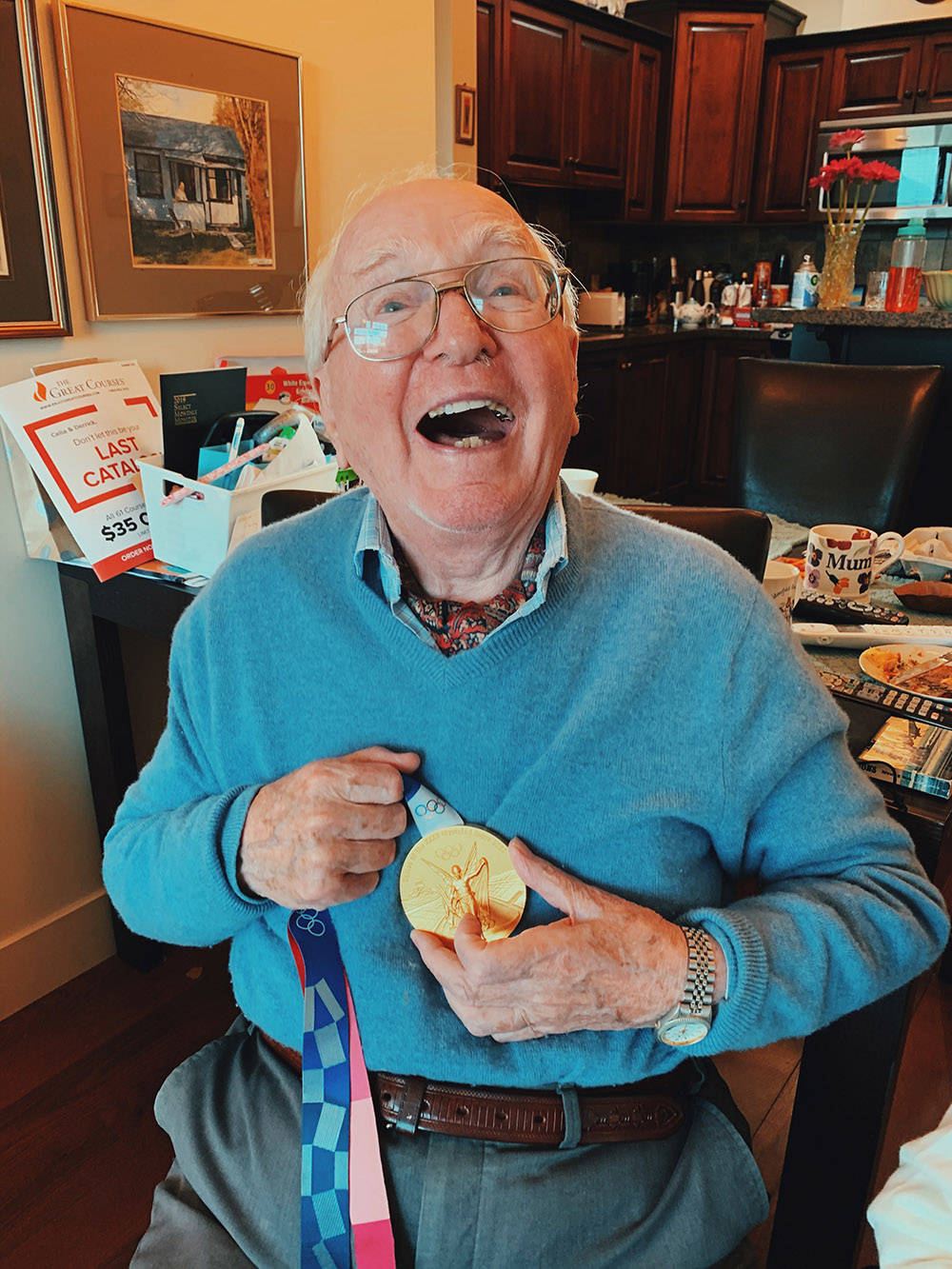 Elite athletes put countless hours into their craft, and Herbert said his granddaughter is no different.
"I talked to her one morning before she went to the Olympics and asked her what she'd done that morning, and she said she'd rowed 40 kilometres. Forty kilometres! She's very diligent about it (her training), yet she's never given the impression of being totally obsessed with it. It's part of her character that she likes to do things well."
Celia and Herbert have lived in Chilliwack since 1972 and raised a family of five there.
He is a retired doctor/anesthesiologist and both founded the Chilliwack Symphony Orchestra and Chilliwack Metropolitan Orchestras. While Herbert is a master pianist, a different kind of musical talent helped Madison in Tokyo.
She is an accomplished singer who could have been an opera star if she wished.
"Rowing and singing really do go well together," Herbert said. "The stamina that you develop when you're doing a 40 kilometre row, it gives you enormous breathing ability for singing."
And in this case, vice versa. The lung power she would use to belt out an Aria in opera served her well at the Olympics.
"To win an Olympic gold medal, it's so astounding and I never realized our granddaughter would be able to do that," Herbert said. "It's an enormous achievement and we are so proud of her."
---