Damage could be seen throughout the Chilliwack River Valley Friday following record rainfall this week.
Most recently, Pierce Creek was completely cut off by rocks and debris during Thursday's heavy rainfall, resulting in it flowing across the road.
The creek is located about 24 kilometres up Chilliwack Lake Road. It runs off Pierce Lake and is supposed to flow underneath a bridge and into the Chilliwack River. But on Thursday, Nov. 18, the creek was flowing across Chilliwack Lake Road.
Crews had been on scene for about 24 hours by around noon on Friday (Nov. 19). They were removing rocks and debris from underneath the bridge by digging it out by hand with shovels and blasting it with water. Further up, an excavator was clearing the creek's clogged path.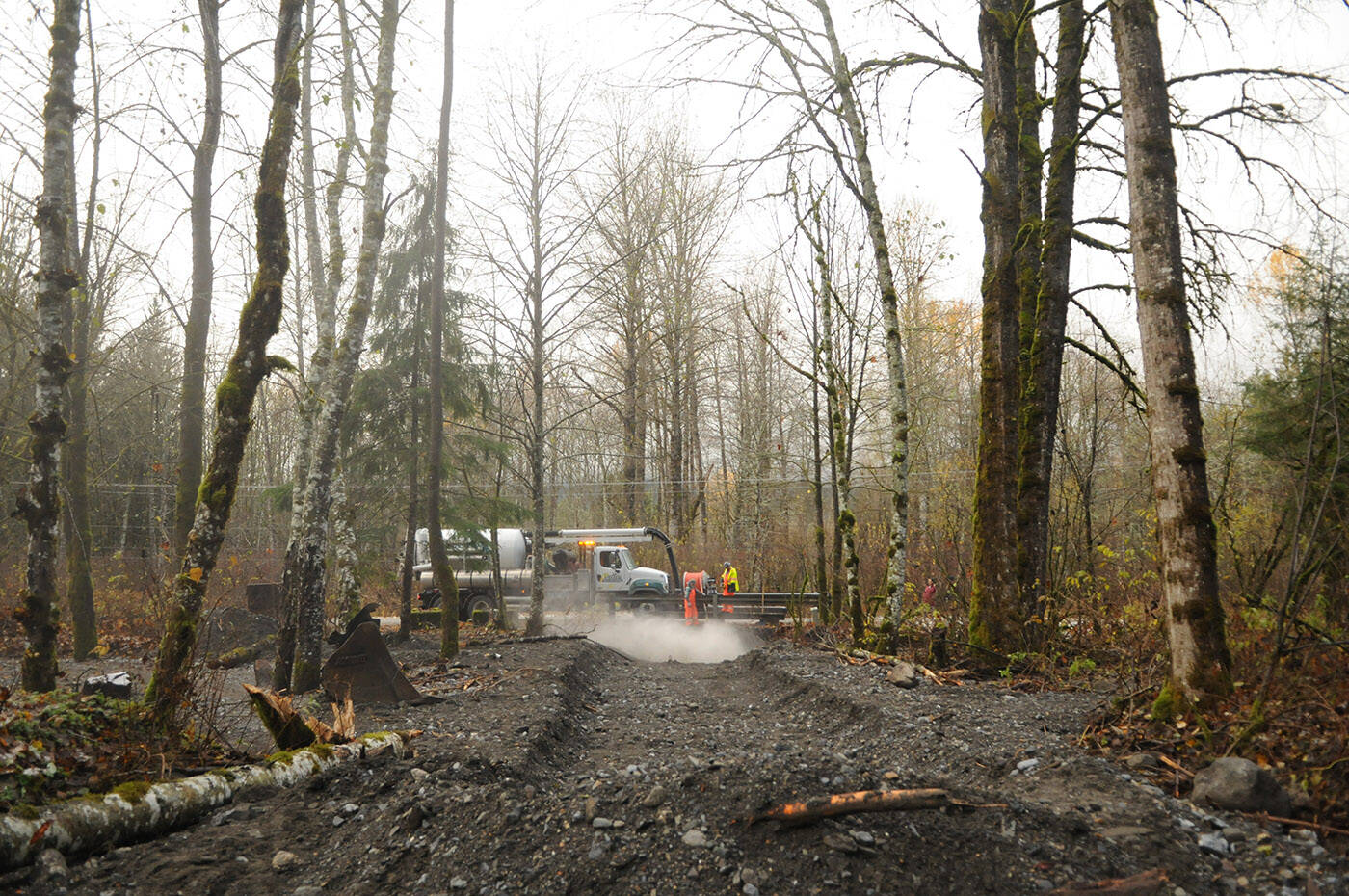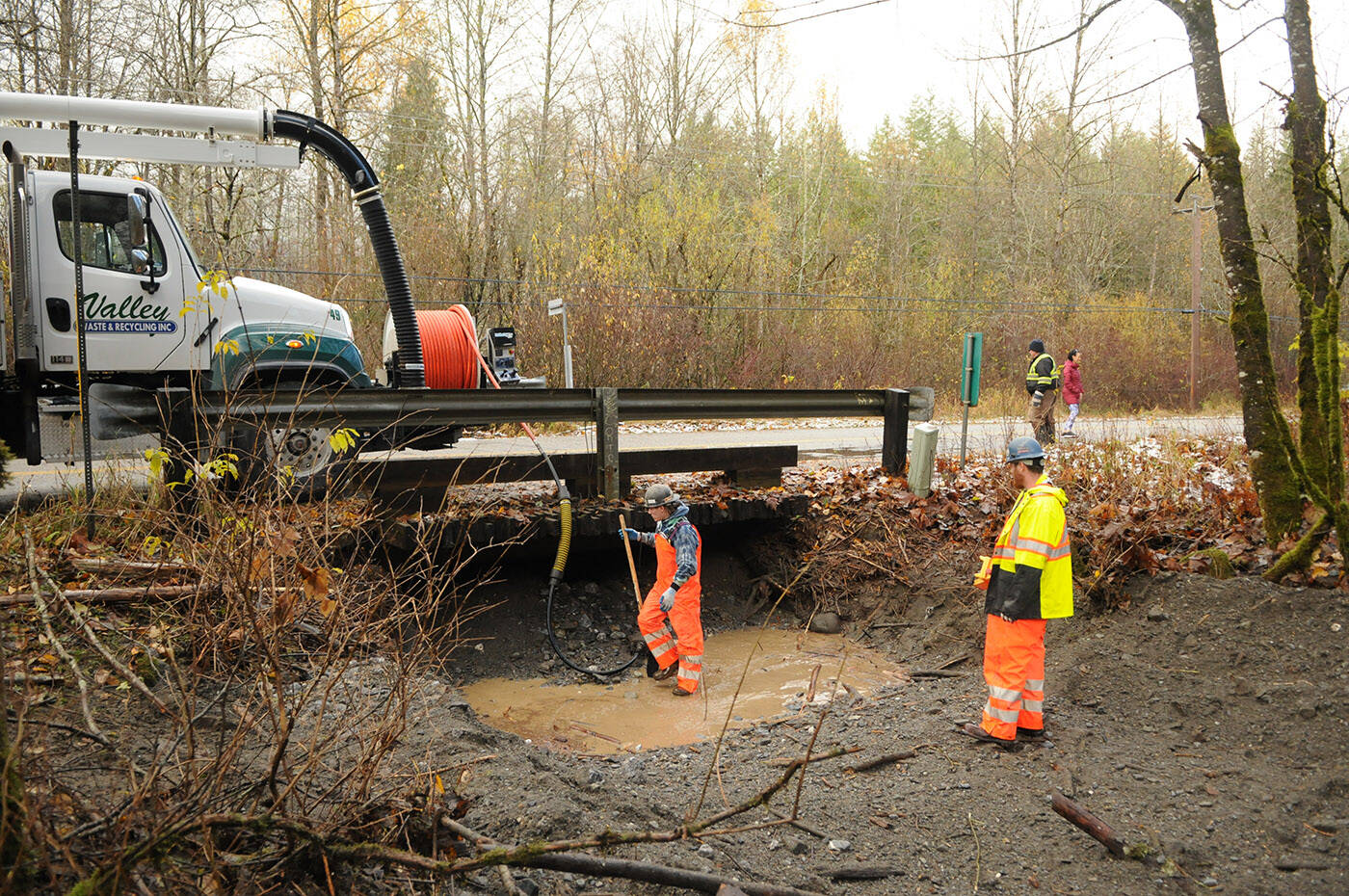 There is no estimated date for when the work will be finished, said Chris Veenstra, co-owner of Metric Civil Contractors who was on scene Friday.
Crews initially thought a metal bridge further up Pierce Creek, which was installed and paid for by volunteers about two years ago, would have to be removed in order to fix the creek's path, but they are able to work around it.
Earlier this week, a tree went through an RV on Obyrne Road as the Chilliwack River swelled well past its normal height on Monday.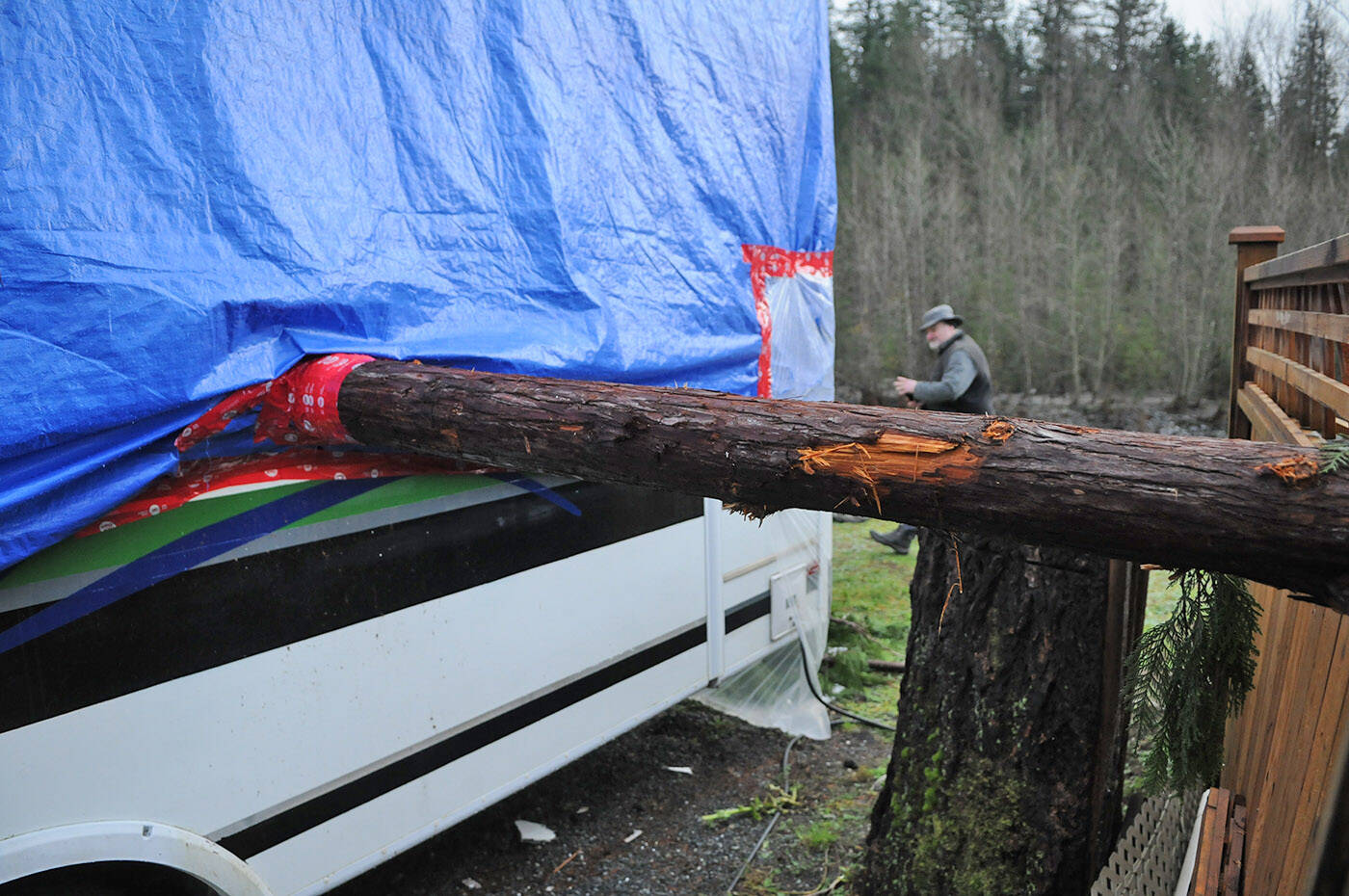 An evacuation order was issued Thursday for all trailers at 50801 OByrne Road in Electoral Area E of the Fraser Valley Regional District, but other addresses on that road had orders rescinded.
Further down the river, water rushed right through a property, eroding a section of Chilliwack Lake Road.
Evacuation orders were also in place for addresses on Chilliwack Lake Road, Wilson Road and Auchenway Road.
Chilliwack Search and Rescue helped save several people Sunday night (Nov. 14) after their home on Wilson Road was badly damaged by flooding.
With files by Jennifer Feinberg and Eric Welsh
---
Do you have something to add to this story, or something else we should report on?
Email: jenna.hauck@theprogress.com
Twitter: @PhotoJennalism