Emergency crews were called to a crash in a residential area of Chilliwack where at least two people were injured.
The call came in shortly before 3 p.m. for the two-vehicle collision at Hazel Street and First Avenue with reports of a person pinned inside a vehicle.
When fire crews arrived, they reported there were injuries.
At least two people were being tended to by paramedics, while fire crews could be seen trying to get another person out of one of the vehicles.
There was only one lane of alternating traffic getting through on First Avenue.
Check back here for more information as it becomes available.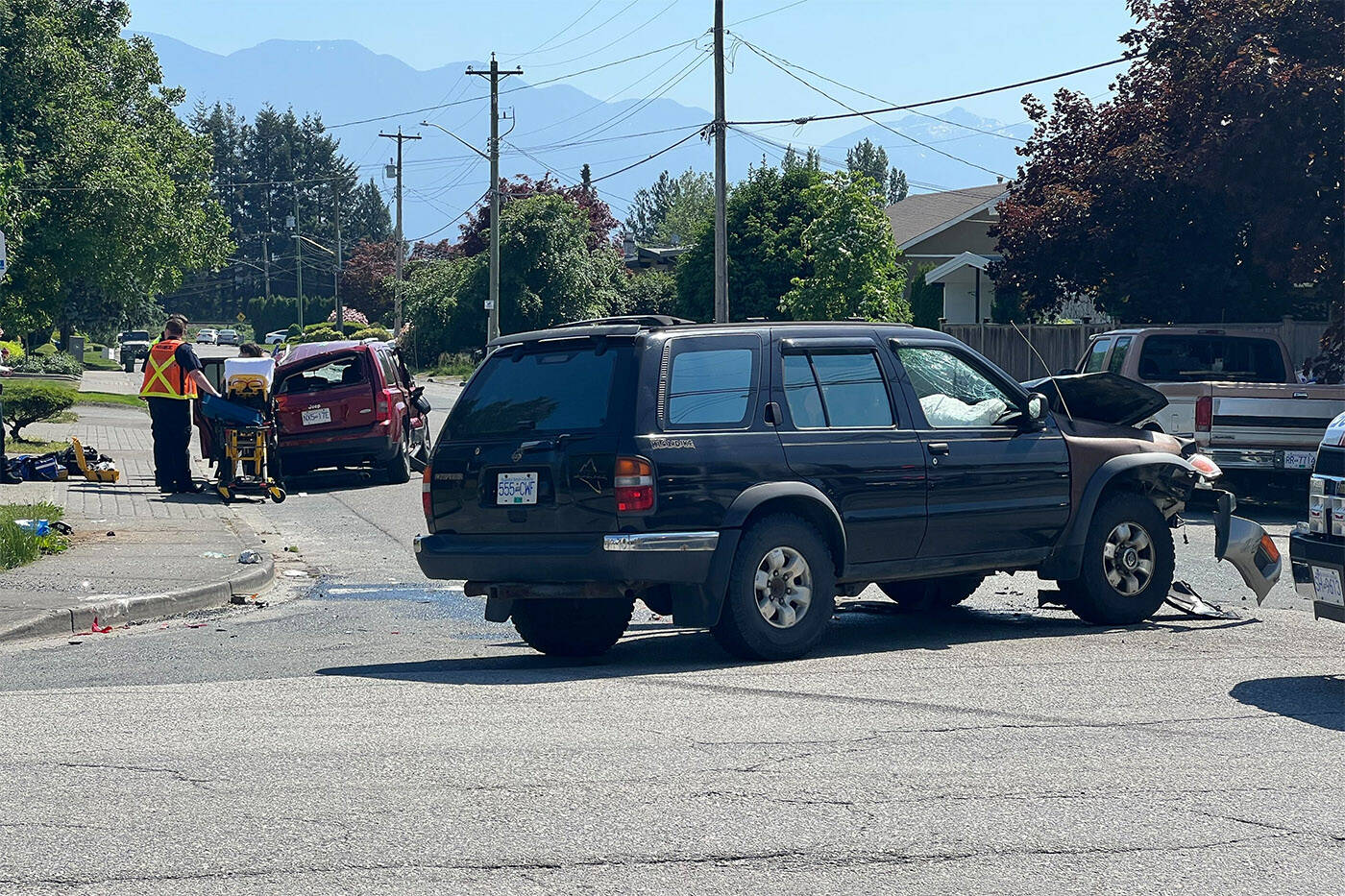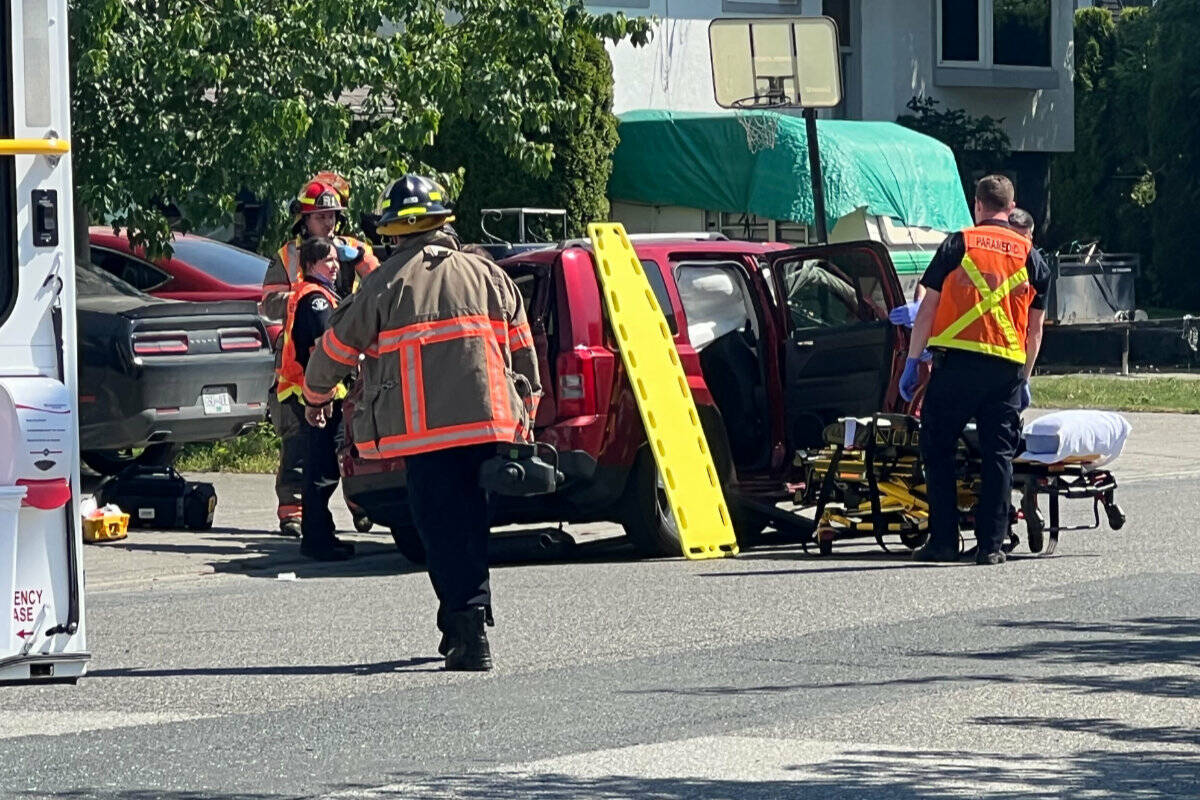 ---
Do you have something to add to this story, or something else we should report on? Email:
editor@theprogress.com
@PeeJayAitch
Like us on Facebook and follow us on Twitter.