Two evacuation orders issued by the Fraser Valley Regional District (FVRD) were rescinded on Saturday, Dec. 4.
An order that had been in place for more than two weeks at Camperland (53730 Bridal Falls Rd.) in Electoral Area D was cancelled at 4:30 p.m. on Dec. 4. The order was issued on Nov. 16.
"While the evacuation order is being rescinded, there is ongoing risk of future mudslide and land movement in the area," FVRD stated.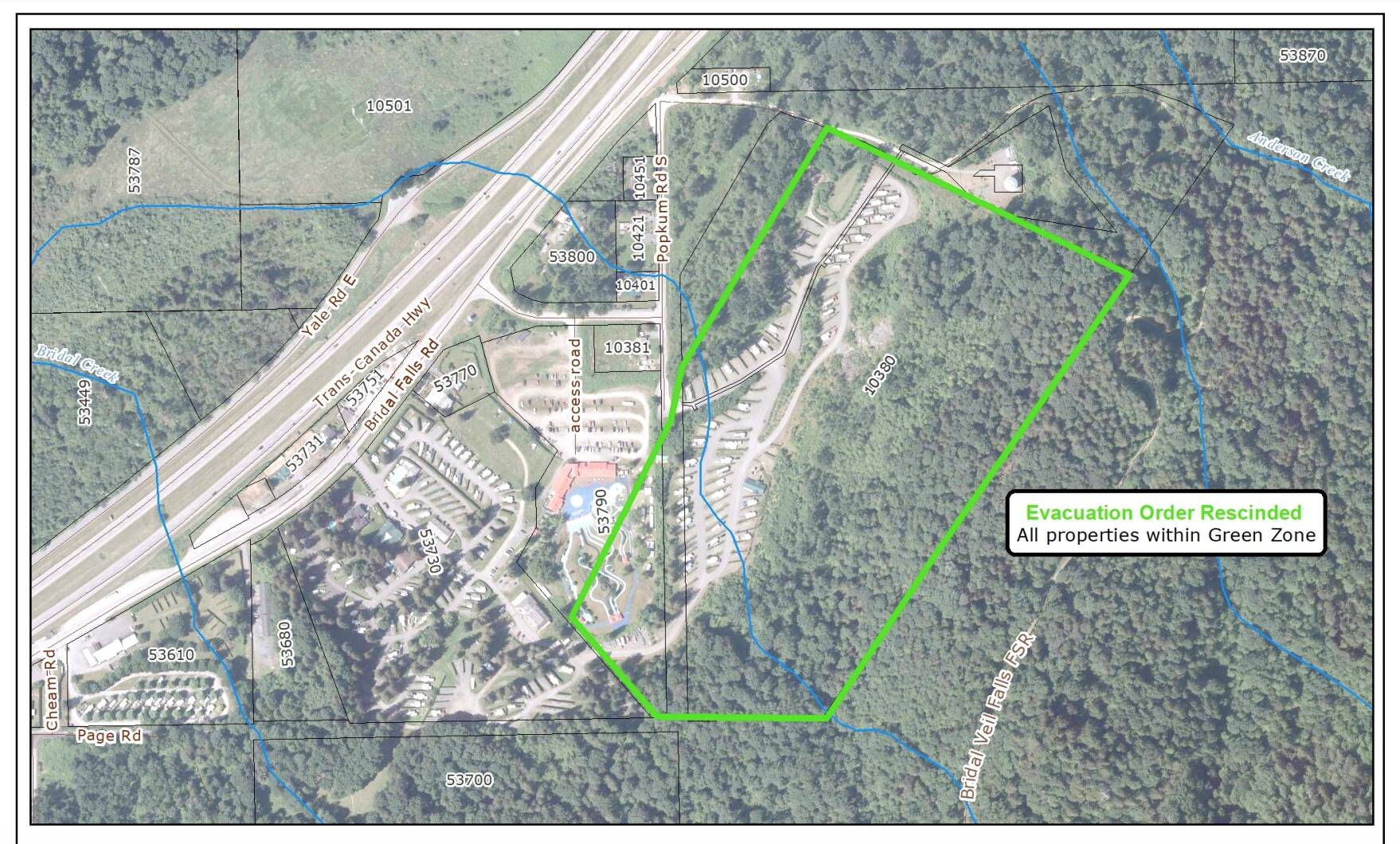 Another order, this one in the Chilliwack River Valley for five properties along Chilliwack Lake Road near Edwards Road, was also cancelled Dec. 4 at 3:30 p.m. It was issued on Dec. 1 for the following properties in Electoral Area E on Chilliwack Lake Road: 47501, 47533, 47553, 47840 and 48080 Chilliwack Lake Rd.
"Over the past few days, Ministry of Transportation crews have been on site clearing the road and installing protection works along Chilliwack Lake Road," FVRD stated on Dec. 4. "As of today, Chilliwack Lake Road is passable."
Emergency crews are still working along the road and drivers can expect delays and traffic pattern changes. An evacuation order or alert may need to be reissued, FVRD added.
---
@PhotoJennalism
jenna.hauck@theprogress.com
Like us on Facebook and follow us on Twitter.