A Chilliwack burn survivor and her family are sharing their story in support of the Hometown Heroes Lottery which raises money for a charity that has helped them in more ways than one over the past three and a half years.
Keira McKenzie, 13, suffered second- and third-degree burns in November 2017 when scalding hot tea, coffee and hot chocolate fell on her lap during a drive-thru run. She nearly died 13 days after the incident due to sepsis.
Since then, the British Columbia Professional Fire Fighters' Burn Fund (Burn Fund) has supported her and her family in many ways.
"There's the physical component, the financial component and the mental/emotional/psychological component and they've covered the bases in all of those ways," said Terresa McKenzie, Keira's mom.
The Burn Fund has sent Keira to Burn Camp for the past three summers (2020 was a virtual camp), they've accommodated the family through the Home Away Program at the Burn Fund Centre while Keira was getting treatment at BC Children's Hospital, and the Burn Fund also helped send the McKenzies to the 2019 Phoenix World Burn Congress to support them on their healing journey.
Keira's eyes light up when she talks about Burn Camp.
"It's a place where everyone who's been burned can just go and be themselves, especially in the summertime when everyone wants to go in the pools and go out with friends," she said.
She recalled when she was first burned how people would stare at her scarred legs, but at Burn Camp no one stared.
"There, everyone is the same. No one judges you," Keira said.
To this day Keira still goes to BC Children's for medical treatment, and to this day the Burn Fund still supports her. When she has an appointment early in the morning, the family is able to spend the night before her appointment at the Burn Fund Centre in Vancouver.
"They've been supportive with her ongoing care," Terresa said.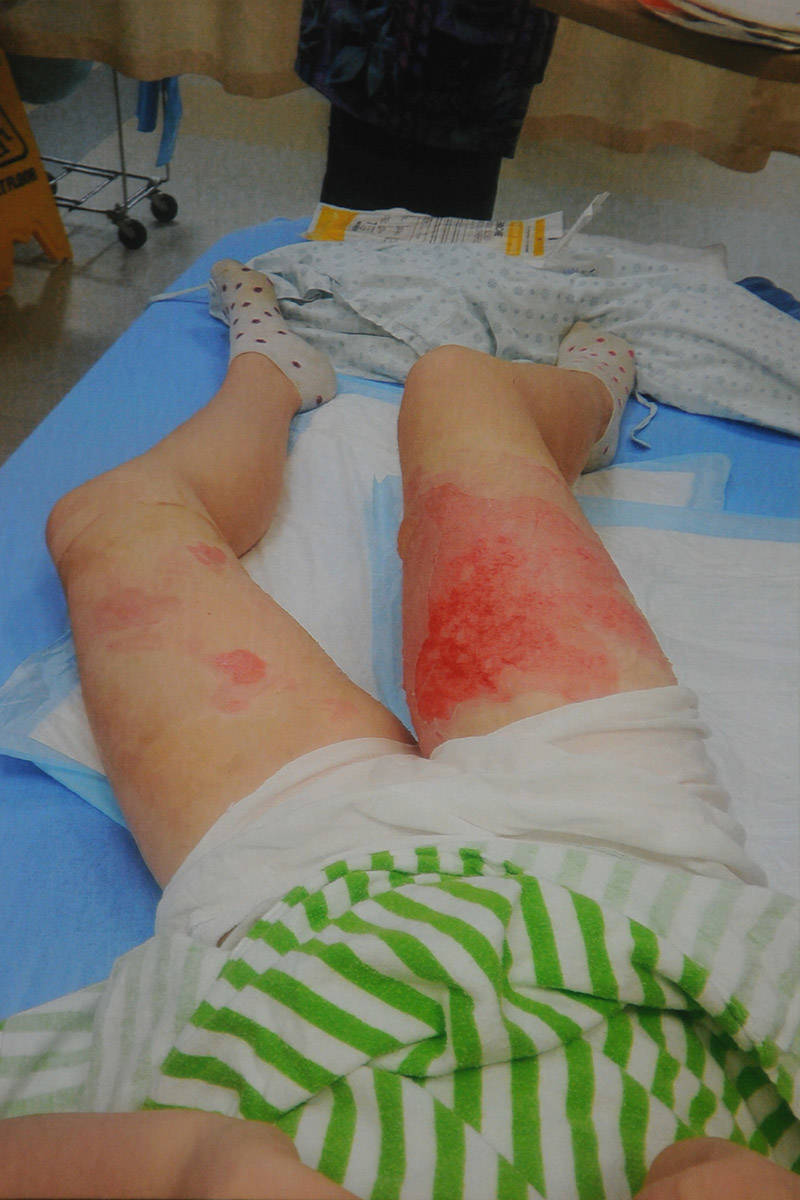 When Keira was burned, it was traumatic for the whole family including her younger sister Hailey, and the Burn Fund has been there to support the entire McKenzie family.
Plus it's the "little things" the charity has done that many people don't think about, Terresa added. Like putting on workshops and providing education, helping them fill out paperwork for funding, and helping Keira to be able to tell her story to classmates and friends.
The charity even gave Keira VIK (Very Important Kid) access to the Bright Nights Christmas lights display in Stanley Park with other burn survivors.
Keira said one of the best things that ever happened to her was her burn because she has had the opportunity to go to Burn Camp, she gets to represent the Burn Fund, and she's made so many friends (kids and adults alike) throughout the process.
Over the years, she has raised thousands of dollars for the Burn Fund.
Terresa is a registered social worker who specializes in trauma and family support, and works with burn survivors. She promotes burn prevention, is a Burn Fund volunteer, and also fundraises for the Burn Fund.
Now the McKenzie family is encouraging people to buy tickets to the multi-million-dollar Hometown Heroes Lottery so that other burn survivors can get the support they need, just like they've received.
In addition to the BC Professional Fire Fighters' Burn Fund, the Hometown Heroes Lottery supports the VGH & UBC Hospital Foundation.
The 2021 Hometown Heroes Lottery runs until July 16, or until tickets sell out. There are more than 3,200 prizes worth over a total of $3.2 million, including luxury homes, appliances, furniture, cars and cash. Tickets can be purchased online at www.heroeslottery.com, by phone at 604-648-4376 or 1-866-597-4376, or in-person at any London Drugs.
– with files from Paul Henderson
---
Do you have something to add to this story, or something else we should report on?
Email: jenna.hauck@theprogress.com
Twitter: @PhotoJennalism