From the violin to piano to cellos, October at the Chilliwack Cultural Centre is set to be a musical feast for the ears.
Presenting Indian classical violin Carnatic music, Ambi Subramaniam will offer an evening that showcases the most sophisticated melodic and rhythmic structures in the world, while the beloved Bergmann Duo return for an afternoon piano concert that delves into Saint-Saens' fantastically fun Carnival of the Animals. Internationally acclaimed Trio Fibonacci bring together a violin, cello and piano for an enthralling programme that highlights the art of the minimalist composers that create music with great emotion in The Giants of Minimalism.
These trailblazing musicians will take you on musical adventures that you won't soon forget!
On Oct. 11, Ambi Subramaniam will bring the melodically alluring sounds of the Carnatic violin and show audiences why he is hailed as India's most accomplished violinist for his stunning mastery of performing both Carnatic and Wester music. Taking modes and ragas that are thousands of years old, Ambi will create new pieces and structures on stage right before your very eyes, alongside percussionists Rohan Krishnamurthy (mridangam) and Sowmiya Narayanan (ghatam).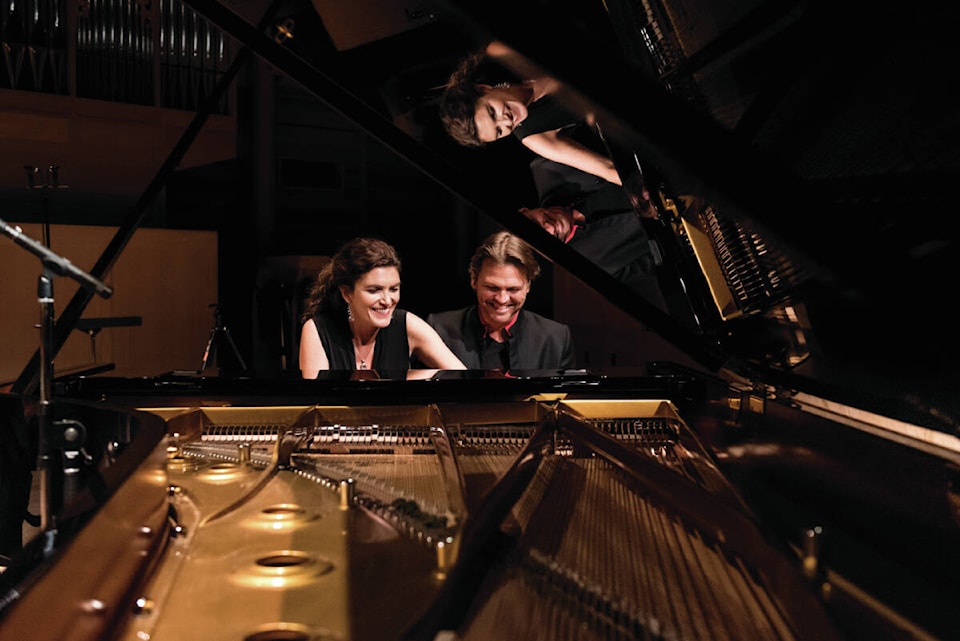 Returning to The Centre on Oct. 14, the Bergmann Duo will delight audiences of all ages by combining music and verse to bring Carnival of the Animals to life. Through humorous musicality, the Bergmann Duo will create swans, elephants, tortoise, cuckoos, lions and kangaroos!
With complimentary coffee, tea and refreshments, this is a uniquely special experience that anyone can enjoy, as you witness the Bergmann Duo create furry and feathered creatures from music.
Blending minimalistic composers while also incorporating works by artists like Radiohead and Leonard Cohen, Trio Fibonacci has created a truly captivating concert that you can witness on Oct. 16 in The Giants of Minimalism. Bringing together a violin, cello and piano, Trio Fibonacci will take you away from the stress of daily life and sweep you up in a magical adventure that will move from works by Vivaldi, Max Richter, Glass, Nyman, Amar, Eno and Einaudi, as well as numerous contemporary musicians!
Join us at The Centre for one, or all, of these beautiful concerts to celebrate the fall season!
Tickets are $32, and can be purchased at the Centre Box Office, 9201 Corbould St., Chilliwack, online at chilliwackculturalcentre.ca or by calling 604-391-SHOW(7469).