Sold out long before it was finished, The Maple at Elim Village Garrison Crossing in Chilliwack has officially opened, welcoming the first residents now in August. For one individual, the move to this retirement village was years in the making.
Audrey Hoekstra's history with ELIM dates back to when the Chilliwack campus was still only a dream; she was present at a meeting in 2014 where community supporters together with ELIM leaders presented on ELIM's unique model of a seniors living community—a complete village with multiple housing types onsite, allowing people to age in place.
Ron Haan and Wally Tenbrinke were community supporters who organized the event, which became the catalyst to ELIM's debut in Chilliwack. "We expected maybe 30 to 40 people," comments Haan. "And over 100 showed up. So we found there was a real demand for a seniors community like this."
At the time, Audrey attended the same church as Tenbrinke and decided to tag along. "I remember being at that meeting in 2014," Hoekstra says. "The feeling in the room was that this project would be a good thing for the Chilliwack community, just as it had been for Surrey."
Elim Village has a sister campus located in the Fleetwood area of Surrey, which began welcoming residents in 2001. Audrey was familiar with the site thanks to her sister-in-law, who had moved into Elim Village Fleetwood earlier in 2014, and also because her cousin worked on staff at the time.
"My cousin was visiting with us after that initial meeting and encouraged my husband and I to join the waitlist," Hoekstra says. "I remember Al saying, 'yeah, we need to plan ahead.' So we joined the list."
READ MORE: Community connections foster health and happiness in Chilliwack retirement residence
Humble beginnings
Later that fall, the property in south Chilliwack was purchased and Elim Village Garrison Crossing was born. Audrey and Al lived nearby and kept an eye on the progress over the years. Sadly, Al passed away in 2017 and after 55 years of marriage, Audrey found herself on her own.
"My kids encouraged me to move after losing Al," Hoekstra says. "But I was hung up on the stigma that it was an 'old-age' place." It would take many years to dislodge this deeply embedded stigma.
Move while you're still able
Stigmas run deep and are hard to shake. Even with close ties to ELIM through her family, the picture of the 'old-age' home loomed large in Audrey's mind. When thinking of seniors' homes, many picture institute-like hallways, bleak with fluorescent overhead lighting, with an unpleasant smell lingering in the air. But the face of seniors living has changed, or at least it has at Elim Village. With contemporary architecture featured throughout, with gourmet food options, and active lifestyles encouraged, Elim Village is home to the modern senior—which will soon include Audrey.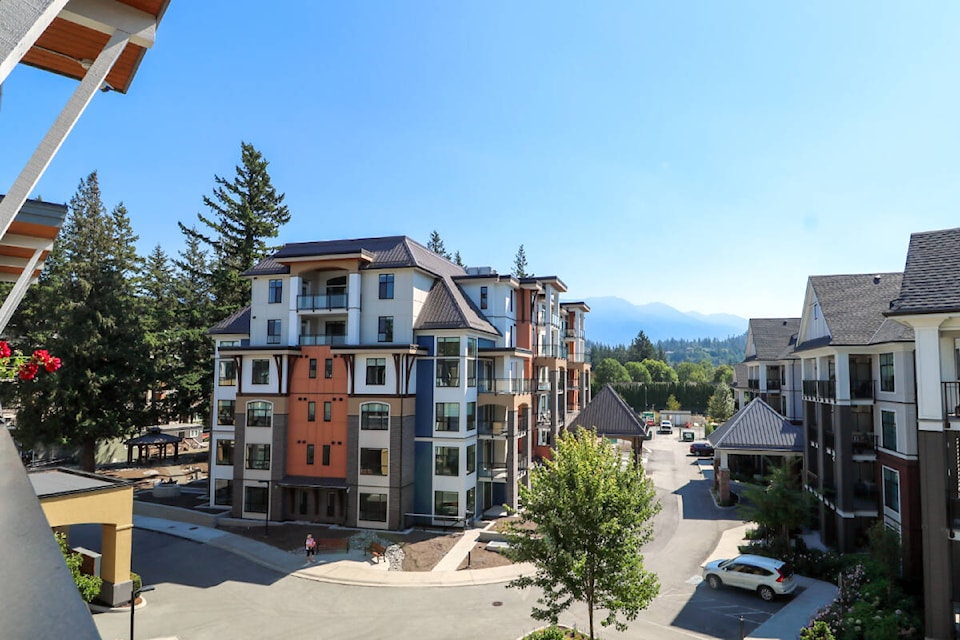 "I held onto that 'old-age' stigma for a long time. But I don't feel that way anymore. The people here are just so nice! And after being on my own for seven years, I thought, 'Okay, better to do it now, while you're still able."
Audrey purchased her corner suite at The Maple during the pre-sale period. Her two-bedroom and den runs close to 1,300 square feet, and it's ready and waiting for her September arrival.
"I'm quite lucky, as one of my dearest friends bought the suite adjacent to mine," Hoekstra says. "There are also a lot of new people I haven't met yet but I'm looking forward to meeting them soon!"
Age in the right place and find your community at Elim Village. Reach out by phone at 604-769-0022 or online here for current opportunities to join this vibrant, growing community.
READ MORE: Chilliwack Senior finds her perfect home at Elim Village