From comedy to the sounds of medieval instruments to the ballet, the winter months at the Chilliwack Cultural Centre are set to filled with laughter, joy and the magic of the holiday season!
On Nov. 24, the outrageously hilarious and "sexy" Comic Strippers return to The Centre for their 10th year performing in the HUB International Theatre. Filled with new dance moves, an epic ending to the show, The Comic Strippers are Chilliwack's favourite fake stripper troupe for a reason. This evening of semi-undressed comedy will showcase the impressive improv comedy this troupe is well loved for. Don't miss the most spectacularly unseductive stripper show in the world!
On Dec. 2 enjoy two performances of Nutcracker Ballet – a family favourite and holiday tradition at the theatre for 13 years. Tailored to be suitable for all audiences, this show features dancers from the Creative Outlet Studio with original choreography, captivating costuming and classic music, plus with a live narrator there to guide the audience along on the adventure.
The artistic community of Chilliwack comes together in a celebration of the holiday season with Winter Fantasia. On Dec. 4, The Chilliwack Cultural Centre is thrilled to see our Resident Companies and featured ensembles from Chilliwack and the Fraser Valley come together for an inspiringly unique event!
Through music, stunning visuals and the heartwarming story "The Christmas Wish" by Per Breiehagen and Lori Evert, Winter Fantasia will be a heartwarmingly beautiful evening. The groups featured are: Chilliwack Youth Orchestra, Fraser Valley Children's Choir, Sardis Secondary Choir, Voces Giovntu/ Vox Juventutis, Cascadia Wind Ensemble, Chilliwack Metropolitan Orchestra, Chilliwack Symphony Orchestra Chorus, and Philomusica Chorus.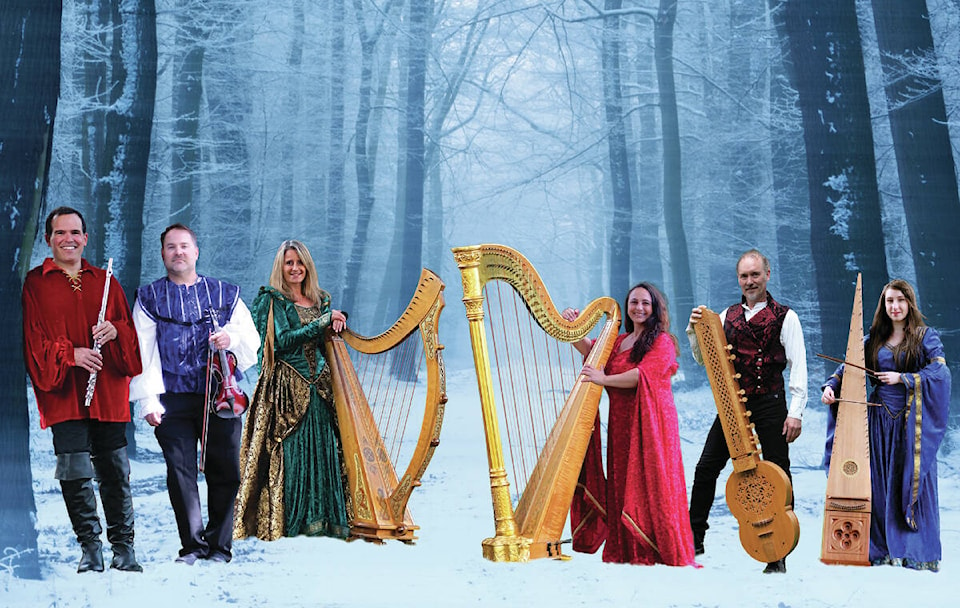 Let yourself be transported to another time and place when the beloved Winter Harp fills The Centre with Celtic and medieval carols on Dec. 12! Renowned for delivering jaw-dropping performances, led by outstanding musicians and singers, clad in breathtaking attire, Winter Harp has become a holiday tradition for many. Capturing the joyful spirit of the season through classical harps, drums, temple bells, flutes, violin, fiddle, and an assortment of beautiful, ancient and rare instruments ⁠— including the bass psaltery, the organistrum, hurdy-gurdy, and the Swedish nyckelharpa, Winter Harp continually brings new life to familiar carols.
Join The Centre for one, or all, of these beautiful concerts to celebrate the winter season! Find the full line-up at chilliwackculturalcentre.ca/upcoming-events