Thousands of Chilliwack School District 33 staff spent an entire Pro-D day learning about reconciliation.
'Our Journey to Truth and Reconciliation' was the name of the day-long event at the Chilliwack Coliseum on Friday, Oct. 6.
Approximately 2,500 teachers, support staff, casual staff, on-call teachers, supervision assistants, facilities staff and more gathered for the event.
"All staff will be participating in this important day of learning as we continue our journey toward truth and reconciliation. This day will explore where we are on that path and support us all as we continue to learn and grow as individuals and as a greater community," the district stated in a press release.
It was the first time the district has hosted this type of gathering, and some in attendance called the event "overwhelming" and "eye-opening."
The agenda included keynote speakers Len Pierre and Dr. Keith Carlson, plus a local Indigenous leadership panel made up of Chief Derek Epp, Chief Mark Point, Chief Lara Mussell and Chief David Jimmie.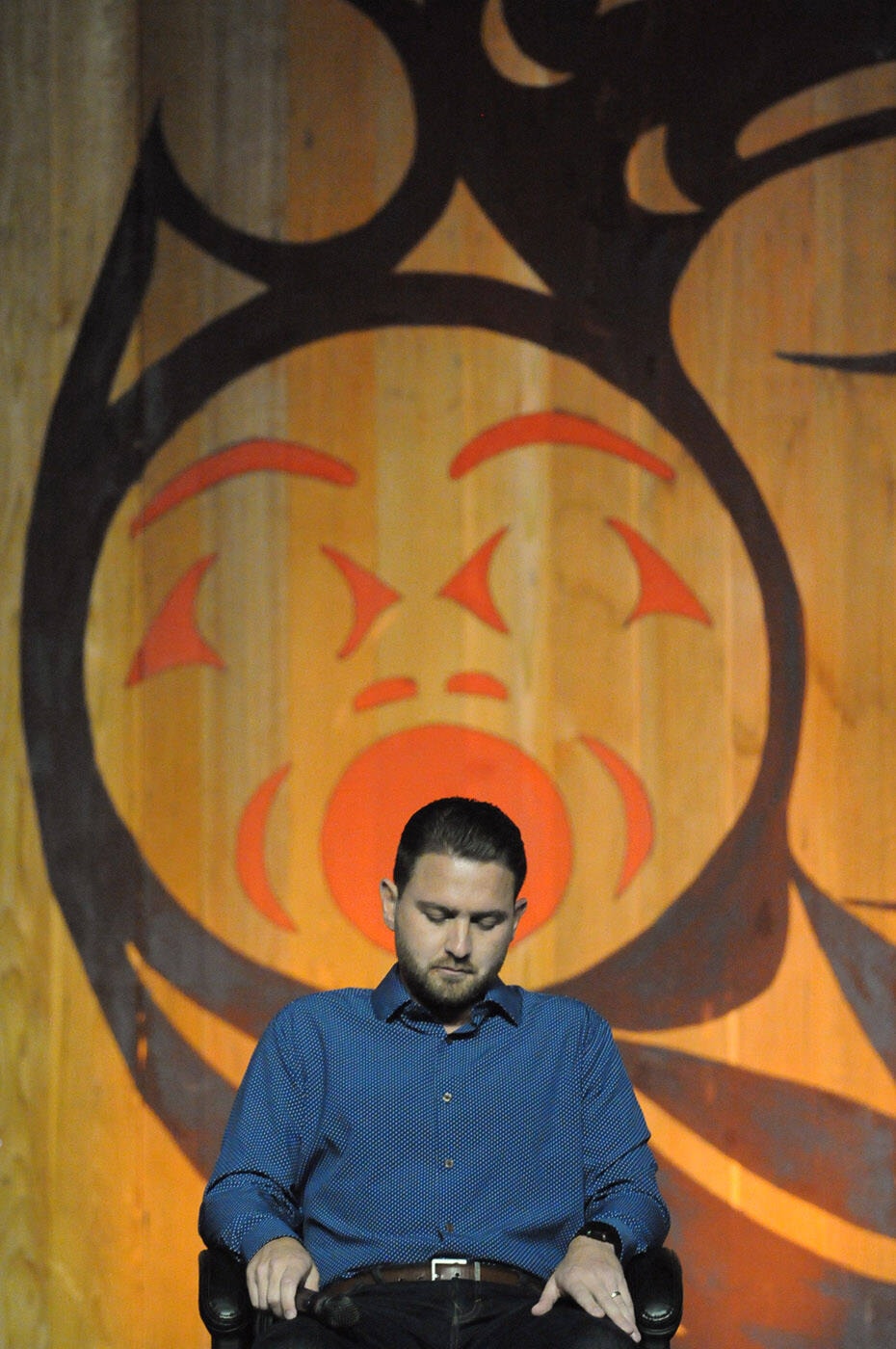 Pierre is Coast Salish from Katzie (kate-zee) First Nation and is a professor, consultant, TEDx speaker, social activist, change agent, and traditional knowledge keeper. He has a Masters degree in Education from Simon Fraser University focusing on Indigenous curriculum and instructional design. He specializes in the development of educational programs and services with decolonization and reconciliation as its core values.
Carlson is a professor of history at the University of the Fraser Valley and considers himself first and foremost an ethnohistorian. His interests include Indigenous history, Indigenous historical consciousness, and the history of settler colonialism — especially in western Canada and north western USA. Carlson's focus is on the history of the Coast Salish of British Columbia and Washington.
Also speaking that day was former Lt.-Gov. and current UBC Board of Governors Chancellor Steven Point, and Aboriginal educator from Cowichan Valley, Denise Augustine, who spoke on behalf of the Ministry of Education and Childcare.
A children's choir from FG Leary Fine Arts Elementary closed the day with Stó:lō Shxwelí Wiyótha: Spirit of the Sto:lo Forever, a song written by T'ít'elem Spath (Eddie Gardner) and translated by Yomalot (Rosaleen George), Ts'ats'elexwót (Elizabeth Herrling), Tseloyóthelwet (Shirley Norris) and Xwiyolemót (Tellie Gutteriez).
There were also several information and resource booths set up, plus some Indigenous artwork was on display on the concourse.