One well-loved veteran will not be laying a wreath in Chilliwack on Nov. 11.
Bernard 'Bernie' McNicholl, Chilliwack's last legion member who fought in the Second World War, died at Chilliwack General Hospital on July 17. He was 97.
He moved to Chilliwack nearly 30 years ago and was a member of the Royal Canadian Legion since 1946, joining the local branch (now called Branch 295 Chilliwack-Vedder) when he arrived.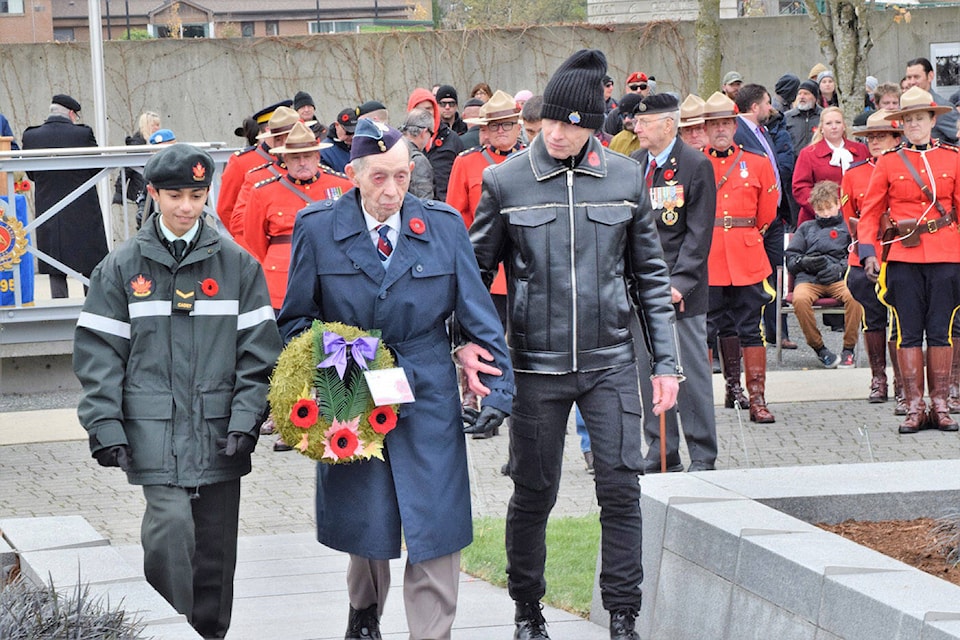 Remembrance Day 2022 marked the last time Bernie laid a wreath at the Vedder cenotaph. That day hundreds of people applauded as he walked with his son Bern to lay a wreath, and then as he walked away he had a quick burst of energy and gave a little hop in the air.
"That would be his character. Even at 97, a little kick of the heels," said Krista Smith, president of Branch 295.
She described him as energetic, social and friendly.
"Just a lovely man."
Bernie was born on Feb. 10, 1926 in Montreal. When he was two, his father died in a construction site accident. Bernie's sister was a year old at the time and his brother was still inside his mother's womb.
His early years were spent in an orphanage during the Great Depression.
"They had three square meals even though it was very portioned and it was the exact same thing every day – porridge for breakfast, pea soup for every lunch and stew of the day for supper – he had no gripes about that," said son Shawn McNicholl.
He returned home to be with his mother in 1935.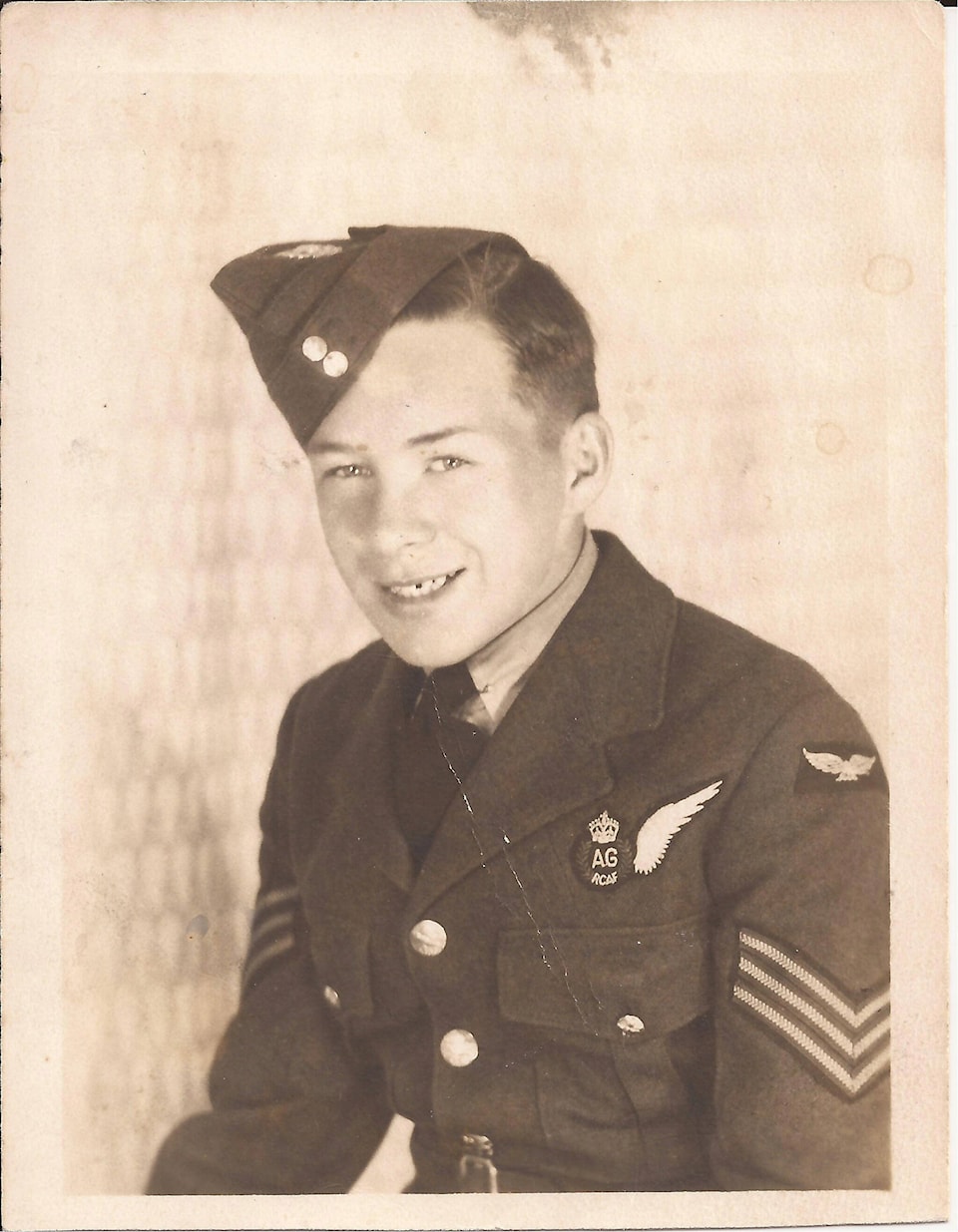 In 1942, when Bernie was 16, he lied about his age so he could join the Royal Canadian Air Force (RCAF). He was in flight training school for about a year when, after a disciplinary review, they realized he was only 17 – a year younger than the minimum required age. He was released in 1943 and then re-enrolled with the correct age and a new service number, and sent off to air gunnery school.
"My dad entered combat at age 18 in December 1944 and went on to complete over 30 operations," Shawn said. "Dad was age 19 on VE Day and was promoted to WO2 (warrant officer class two). His crew then proceeded to London where they received their tour of operation wings."
He served in the Canadian Army from 1946 to 1982, first with the Royal Montreal Regiment, then in 1948 with the Royal Canadian Armour Corps. He deployed for a year to Egypt in 1957 during the Suez Canel Crisis, and served in Germany during the Cold War.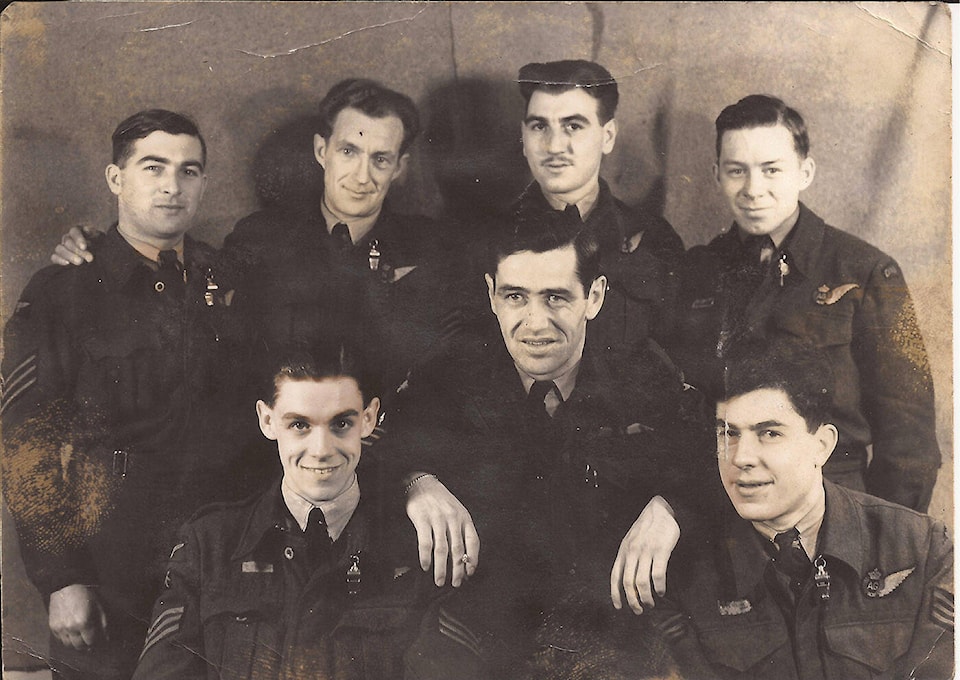 "It was never 'I', it was 'the crew, the team.' He never took credit for anything," said friend Jock McLaren with RCAF 879 Earl MacLeod Wing, of which Bernie was also a member. "He considered himself here in later years to be among the last men standing."
McLaren said Bernie was a "wonderful" man.
"He could talk the legs off a wooden chair. He talked a lot about the war, but he'd be the first one to tell you he didn't know much about it when he was doing it. He read voraciously after."
Son Shawn said that possibly his father's biggest contribution wasn't his service in conflicts, but his contribution to youth. Bernie spent decades as a cadet officer. He proved to be a great mentor and influence for army, navy and air cadets under his leadership, as many of them went on to become successful citizens.
That leadership shone through as a father as well.
Bernie married Patricia in 1955 and they had three sons: Robert, Bernard (Bern), and Shawn. Bernie taught his boys how to drive, how to repair and maintain vehicles, and essential life skills.
He was a top mechanic, good instructor, and repaired everything around the house, Shawn said. He was also a fantastic dancer, a good boxer and had a great sense of humour.
"There was nothing he couldn't do."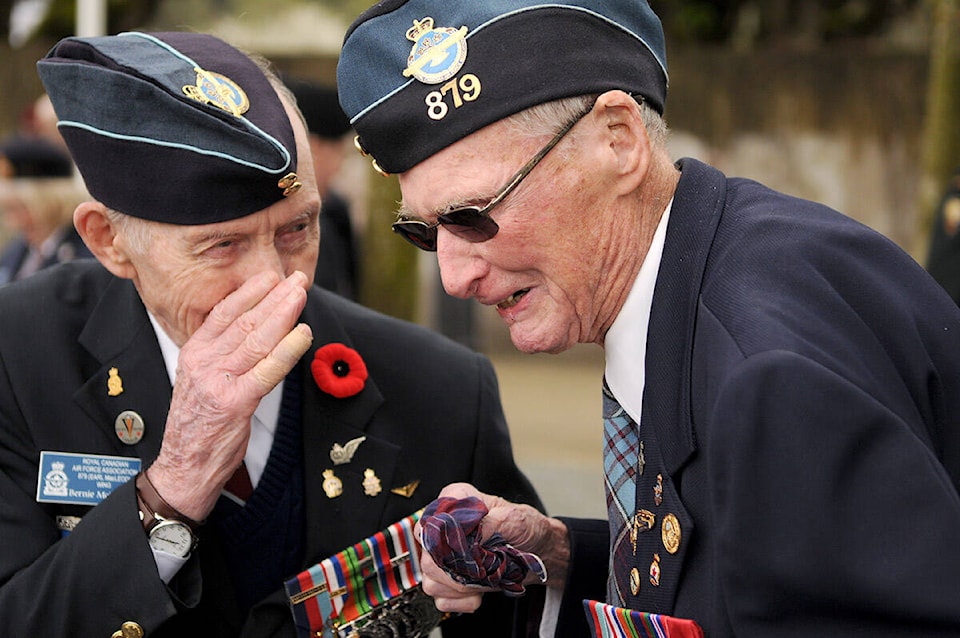 He was deeply respected and well-loved by all.
"The kids at school, families in the neighbourhood, and cadets all knew my dad was a WW2 RCAF veteran and that he served in the Canadian Army," Shawn added. "I remember all the other kids would look up to him and respected him. No one back-talked my dad, not because they knew he would sort them out, but because they all respected him as a hero. They saw him as a mentor, as did I."
In August, the Chilliwack Flight Fest was dedicated to Bernie.
He was the last Second World War veteran in Chilliwack who was also a member of the legion. But, branch president Smith said she knows of at least one other Second World War vet in Chilliwack and is hoping he, and any others who read this, will contact the legion.
"If we can reach out and see if there's anything we can do to help them… to offer assistance if they would like it," they can simply call the legion, Smith said. She added that the legion has people who can come and assist those vets in "whatever way they need."
They are hoping to find more veterans for the 'Streets of Valour' banner project, of which Bernie was a part.
READ MORE: Banners with 4 Chilliwack veterans pictured on them honour heroes of all wars
"He never missed a Remembrance Day since World War II and was likely last remembered in the community selling poppies in his RCAF Association uniform at the Cottonwood Mall during the remembrance weeks, and from the 25 banners hung around the city commemorating his wartime service," Shawn said. "He certainly was an icon from his time which we all know to be the greatest generation."
The Chilliwack-Vedder Legion is located at 5661 Vedder Rd. and the phone number is 604-858-3600. For more, go to sites.google.com/view/rcl295/home.
Bernie was also chosen to take part in The Memory Project where veterans and Canadian Forces members have shared their stories of military service. You can hear and read Bernie's story at thecanadianencyclopedia.ca/en/article/mpsb-bernard-mcnicholl.
Read Bernie McNicholl's obituary online at theprogress.com/obituaries/bernard-bernie-mcnicholl-2355650.