Chillsounds will be heard in downtown Chilliwack all through the month of June.
A local group of music creatives had the idea to create an all-local music event at an affordable price.
Priced at only $10, tickets to each of the "chillsounds 2023" four themed Friday evenings in June include a beverage courtesy Flashback Brewing.
"We wanted to do something a little different, something fun and affordable in our amazing downtown at the gorgeous Vineyard Community Centre," said Berris Karden of chillTV, one of the organizers.
"All ticket sales go to the artists each night so you can feel good about supporting local music and comedy."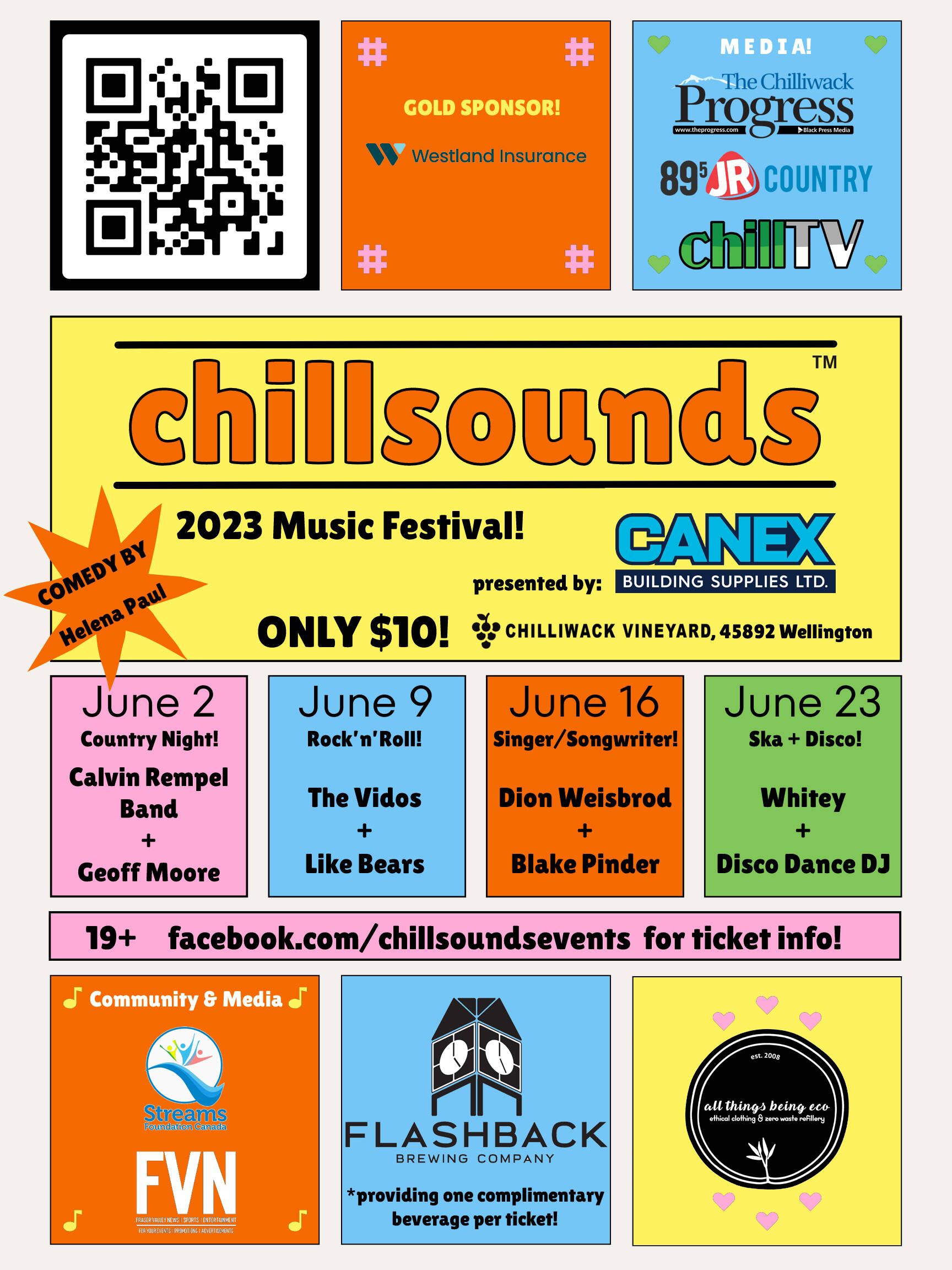 Highlights for each evening, hosted by comedienne Helena Paul, include:
June 2 – Country Night with the Calvin Rempel Band and Geoff Moore
June 9 – Rock 'n' Roll Night with The Vidos and Like Bears
June 16 – Singer/Songwriter Night with Dion Weisbroad and Blake Pinder
June 23 – Ska & Disco Dance Party with Whitey and DISCO DJ
Doors open 6:30 p.m. each night at the Vineyard Community Centre, 45892 Wellington Ave.
These are 19-plus only shows.
Tickets available at www.eventcreate.com or on the chillsounds Facebook page.
---
Do you have something to add to this story, or something else we should report on? Email:
editor@theprogress.com
@PeeJayAitch
Like us on Facebook and follow us on Twitter.