Chilliwack's first permanent StoryWalk is installed and children are already getting joy out of it.
Eighteen cedar signs now stand amid wetland trees along a one-kilometre trail in Yarrow, each containing pages from a children's storybook.
And on Thursday, Oct. 7, Wanda Lindsay with the Yarrow Library officially opened the Yarrow StoryWalk at the Browne Creek Wetlands in front of an audience of local preschoolers.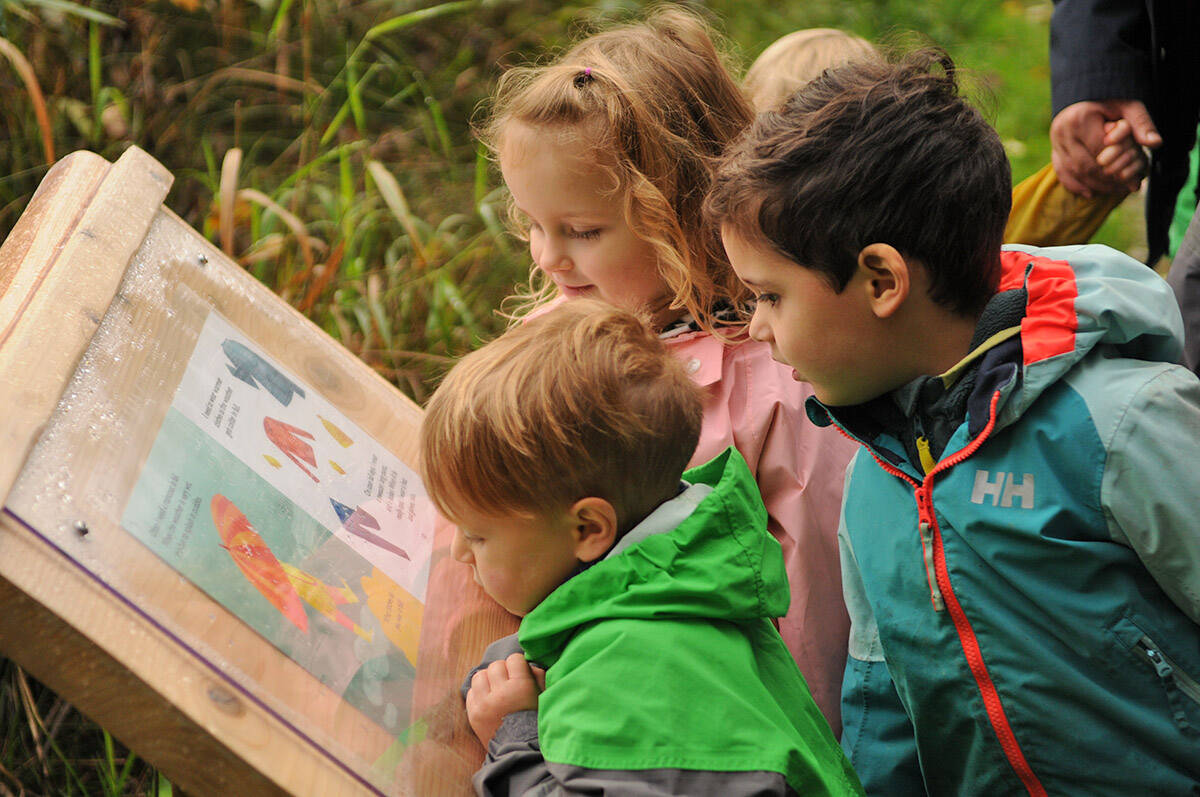 It was all made possible thanks to a $25,000 donation by Envision Financial. As they were closing last year, the Yarrow branch of the credit union provided donations to various community groups – the Yarrow Library being one of them.
"I had worked closely since 2007 with Envision," said Lindsay who was the one behind Yarrow StoryWalk. "They've always been supportive with story time in the park and Summer Reading Club so they knew how hard I worked with the community to build programs for the library and try to connect everybody together. In the spirit of their community involvement, they wanted to continue this."
The money was specifically given to Lindsay for her to decide how to spend it on behalf of the Yarrow Library.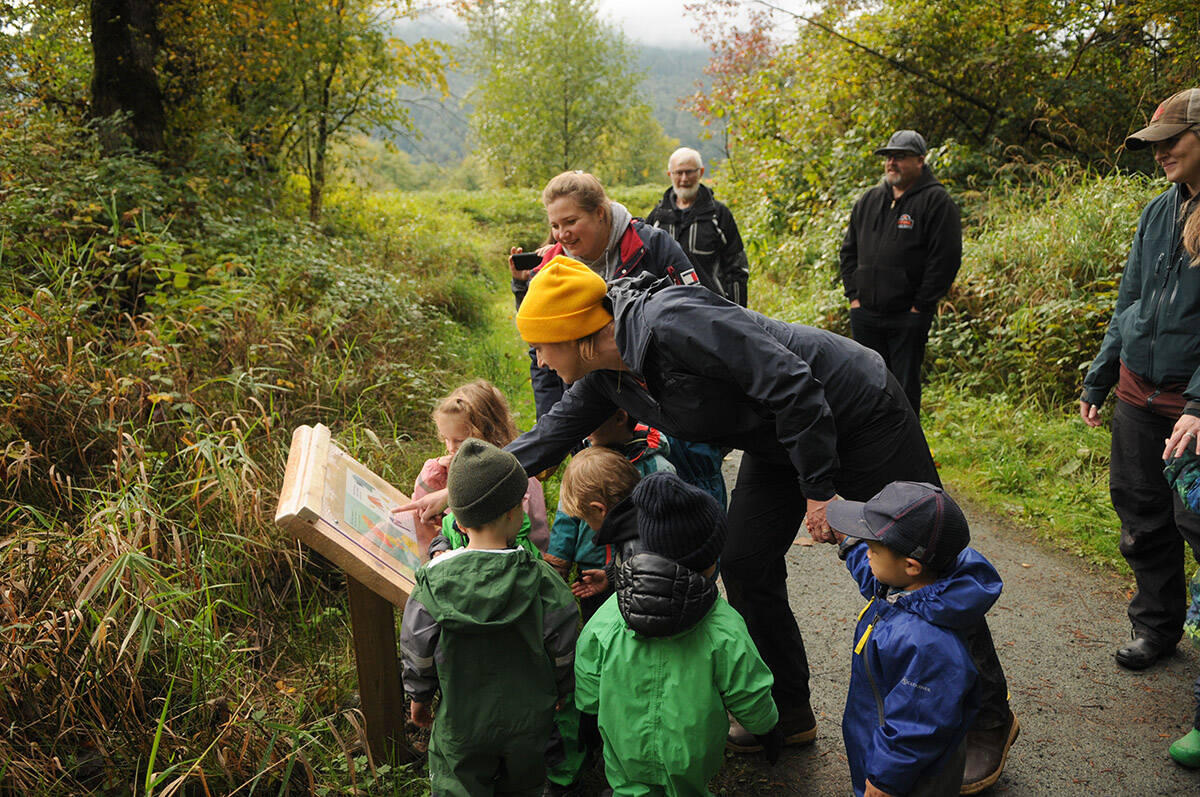 "As a member-owned financial cooperative, supporting the communities where our members live, work and play is just one of the ways we help our members thrive," said David Lanphear, president at Envision Financial. "We're proud that our contributions have helped to bring the Yarrow StoryWalk to fruition, and can't wait to see how this innovative project will inspire and bring the community together."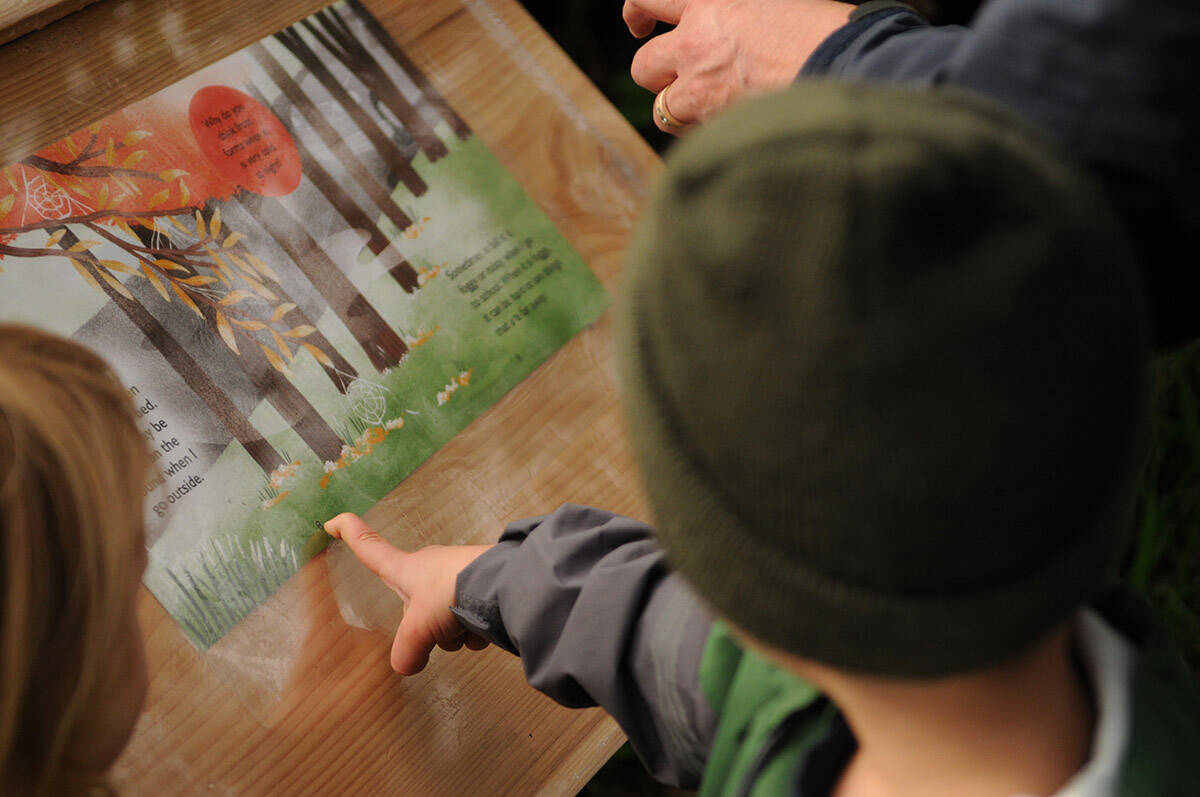 After receiving the donation, Lindsay spoke with a Chilliwack pastor who helped her find the right person to take on the project. She wanted someone local to build the signs, someone who "has a craft and skill to make these signs that are as natural as possible," she said.
She was directed to Curtis Fast of Log Benches and Carvings in Yarrow who agreed to make the 18 cedar signs with help from Prime Signs of Chilliwack. Fast went to longtime Yarrow resident Dan Giesbrecht who donated two cedar trees from his property on Majuba Hill.
"They were danger trees, something that needed to go anyway," Fast said. "So I fell them, milled them and made them into these signs."
He worked on the project one day a week over the course of the summer months.
"To be a part of installing some infrastructure in the city that will help kids learn how to read and can be a joy for families to walk through on the trails is a huge honour," Fast said.
Lindsay describes the signs as "beautiful" and "organic" and they naturally fit in with their surroundings on the trail.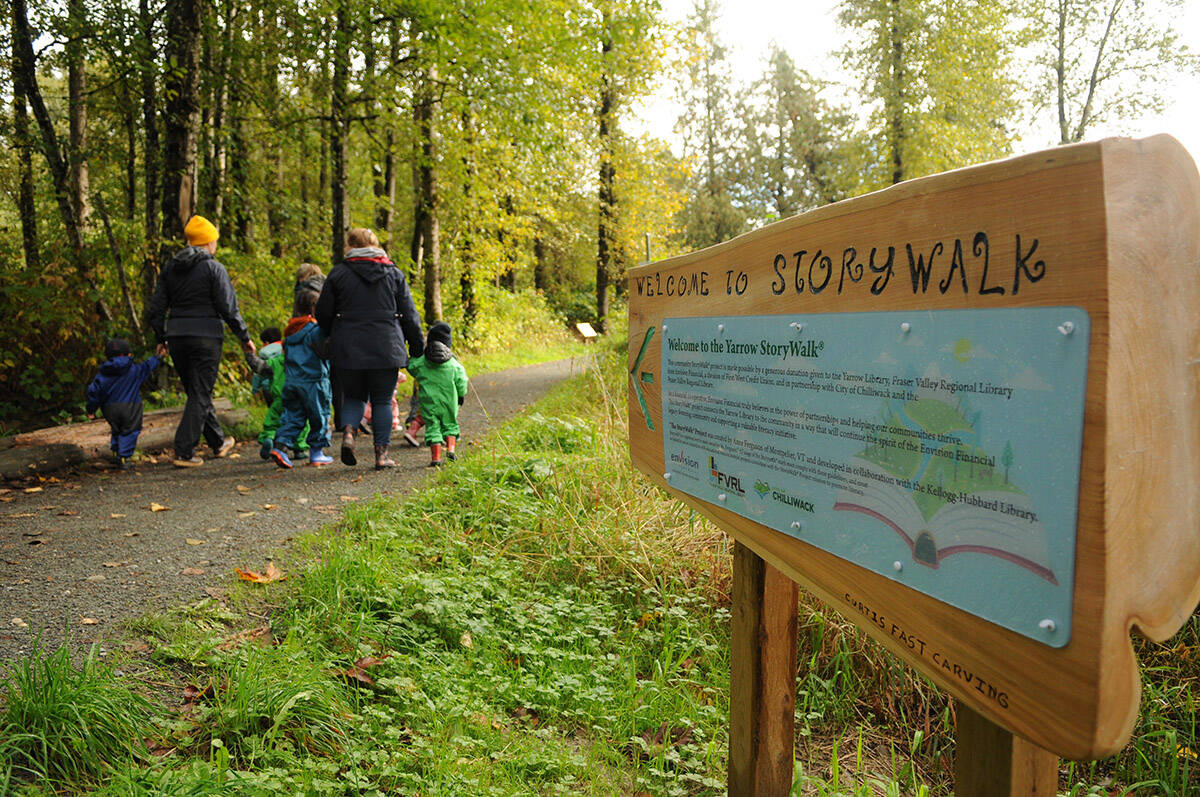 Although there have been some temporary StoryWalks pop up in Chilliwack over the last year, and there's another one near Yarrow elementary, this is the first permanently installed StoryWalk in Chilliwack.
The pages of the storybook are laminated and placed under a plexiglass shield. The story will be changed up about once a month.
For now, the Yarrow StoryWalk contains book pages but may contain activities, active reading tips or critical thinking questions that are posted on each storyboard and picture book pages.
Lindsay was also able to purchase some new books for the Yarrow Library's permanent collection including juvenile first chapter books, graphic novels, emerging reader (aka green dot) books and Christian fiction.
Yarrow StoryWalk begins at the Browne Creek Wetlands (at the end of Bergman Road) and is located along the Beaver Loop Trail and Kingfisher Trail.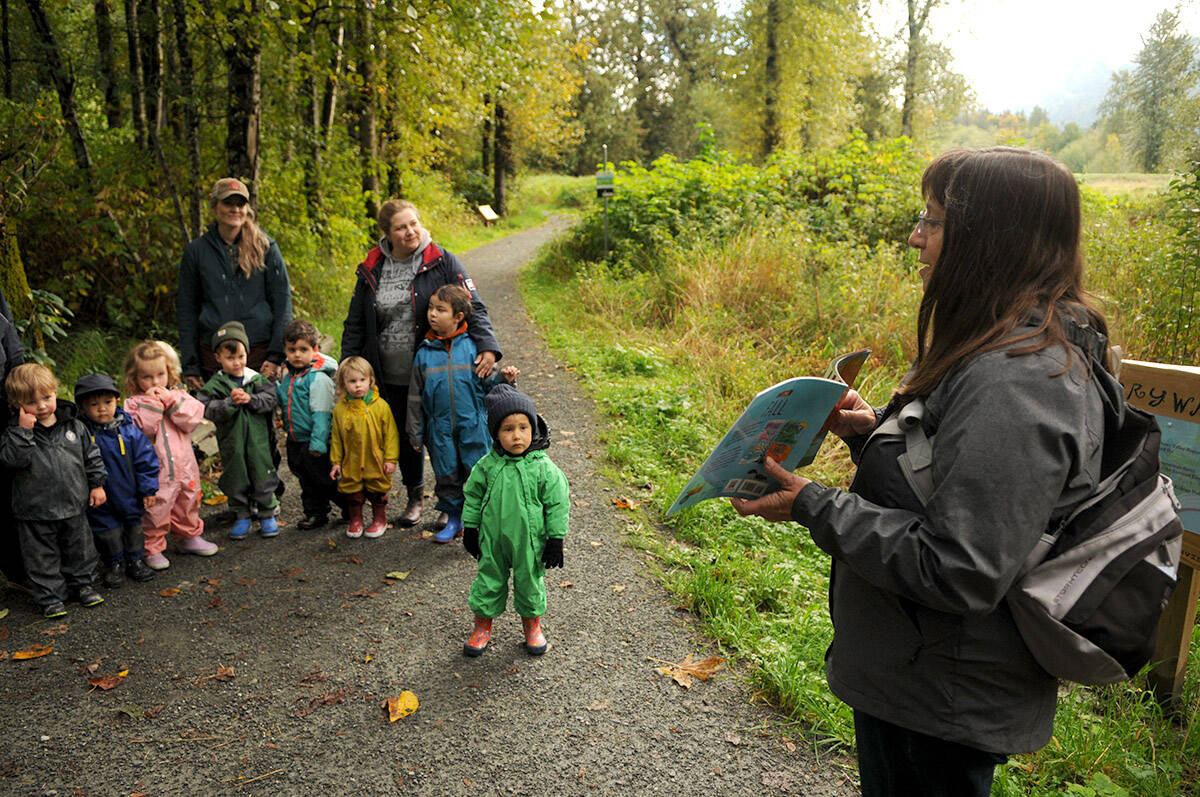 StoryWalk was created by Anne Ferguson of Montpellier, Vermont, and developed in collaboration with the Kellogg-Hubbard Library.
---
Do you have something to add to this story, or something else we should report on?
Email: jenna.hauck@theprogress.com
Twitter: @PhotoJennalism