When the blades cut into the fresh, spring earth this weekend at a Greendale farm, it will mark a century of competitive plowing in Chilliwack.
The 100th annual Chilliwack Plowing Match is set for Saturday, April 2.
It's quite a milestone, but back in 2020, organizers were wondering whether the celebration would even happen.
"Two years ago we were really questioning it," said Jim Sache with the Chilliwack Plowing Society (CPS).
Despite the pandemic, the society was determined to keep it going. Although there were no open-to-the-public competitions in 2020 and 2021, they did have a small match each year marking the 98th and 99th annual event.
Now that restrictions have eased, they're ready to welcome folks back to see the historic farming competition featuring horse-drawn plows, antique tractors and modern tractors.
"We're looking forward to this one," Sache said.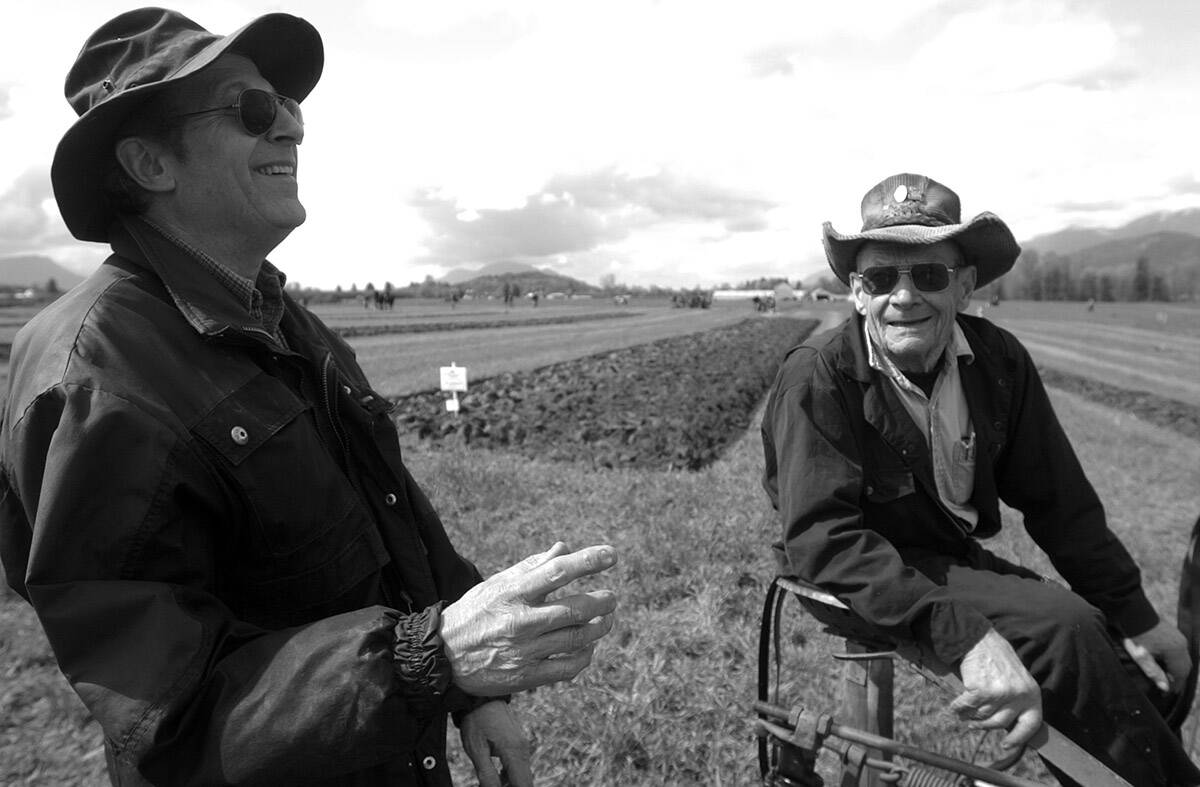 The Chilliwack Plowing Match will take place at Greendale Acres, home of the Chilliwack Corn Maze, where there will also be lots of activities for kids.
"Our goal is to create a fun, family-friendly atmosphere where guests young and old can come together and enjoy a good old-fashioned day on the farm and be part of celebrating Chilliwack's rich farming history," said Vanessa Oddy, co-owner of Greendale Acres.
"We're really appreciative of the Corn Maze offering this," Sache said. The last public Chilliwack Plowing Match was held at the same location back in 2019.
Sache's family has a long history with plowing in Chilliwack, saying it started as a hobby more than 50 years ago and "it's grown from there." He and his brother, Denis, began plowing in 1971, and although they no longer compete, their children and nephews still do.
"It's just something that's been around forever," he said.
Jim, along with other Sache family members, have been organizing the event for years.
The annual match, which started in 1923, is a big part of Chilliwack's farming history. In the 1950s there were more than 55 competitors and over 3,000 spectators.
"The whole town used to shut down on plowing match day," said Francis Sache, CPS president.
The Chilliwack Plowing Match is a world qualifying competition. Francis is one of five Chilliwack plowmen to represent Canada in past world plowing championships, competing in the reversible plow class in both 2008 and 2018. This year's local competitor list is led by Charlie Thomson, who competed in the world championships four times, returning home with a gold medal in sod in 1984. Other Chilliwack plowmen at the world championships were Charlie Hayton, Tom Hickman and Bill Higginson.
The Canadian championships have been held in the Eastern Fraser Valley at least seven times over the past 100 years, including in Agassiz, Chilliwack and Abbotsford.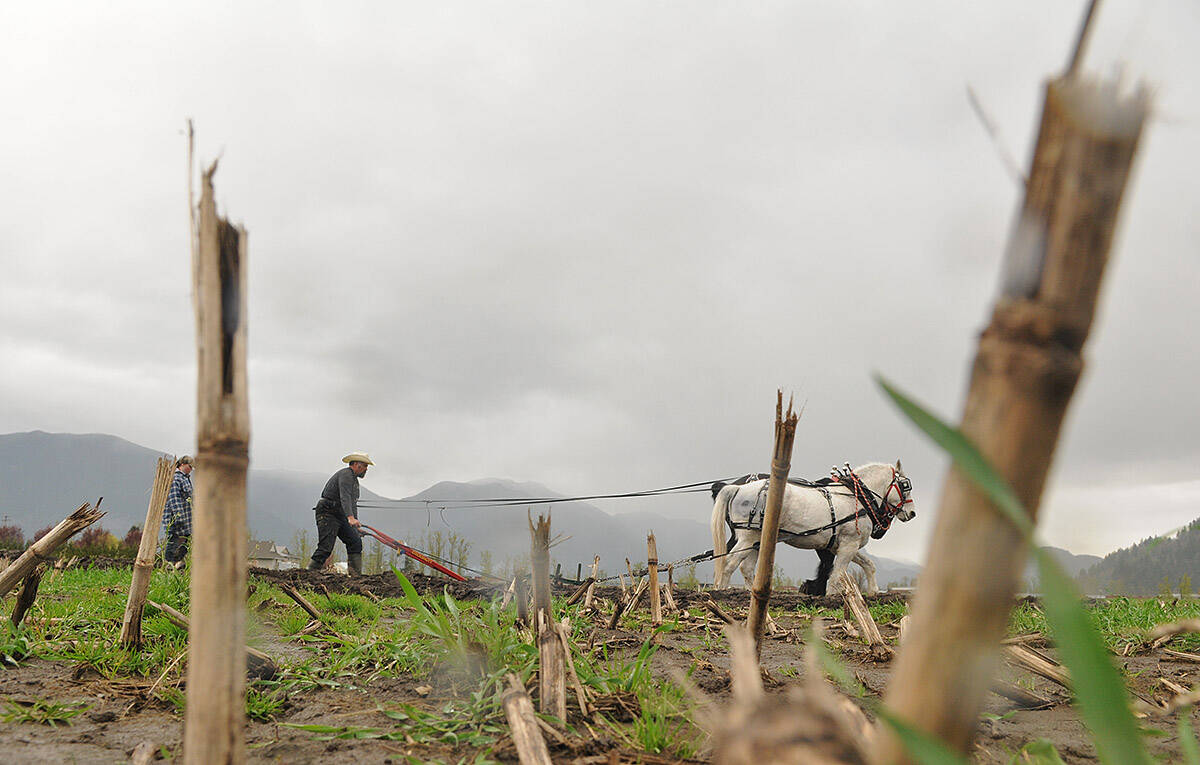 This year, they're expecting about 12 to 16 competitors in the tractor classes (including antique tractors), plus four to six teams of horses.
"Everybody comes for the horses. The horses are gorgeous," Jim said. "Everybody has probably had an uncle or a grandfather or someone who plowed with horses."
Farmers will be competing in the B.C. Class and the Chilliwack Open Class. And yes, like in past years, there's also a Mayor's Class with local dignitaries including MLAs competing.
The competitors will be plowing perpendicular to the rows of corn planted last year at the corn maze.
"We always try to plow across the rows because plows will get in a rut or on a row and they will wander and it's very hard to keep them straight when they've got a rut to follow," Jim said. "If you plow across, you don't run into that problem."
After the plowing match is finished, the folks at the corn maze then come along with bigger plows and re-plow the entire field. Their plows will dig deeper into the earth, underneath the rows made during the plowing match, to level the corn field for this year's maze.
Entry to the Chilliwack Plowing Match includes a free pancake breakfast (9 a.m. to 11 a.m.), opening ceremonies, access to the farm's grounds and attractions, animal displays, live music by Ryan McAllister (11 a.m. to 1 p.m.), spectator viewing areas, tractor wagon rides (weather permitting), horseshoeing demonstrations, games and more.
The 100th annual Chilliwack Plowing Match takes place on Saturday, April 2 at Greendale Acres (41905 Yale Road West). Gates open at 9 a.m., opening ceremony is at 10 a.m., competition starts at 10:30 a.m. Admission is $10 per person, and it's free admission for kids under three. Tickets are available online and at the gate.
For more, go to chilliwackcornmaze.com/plowingmatch.
---
Do you have something else we should report on?
Email: jenna.hauck@theprogress.com
Twitter: @PhotoJennalism