UPDATE 5 p.m. July 8:
As of 4:22 p.m., the Agassiz-Rosedale Bridge was open in both directions.
Original story:
Emergency crews were called to a four-vehicle crash involving a semi on the Agassiz-Rosedale Bridge on Saturday.
The incident happened around 12:50 p.m. on July 8 in the southbound lanes at the north end of the bridge.
Agassiz and Popkum fire departments were both called to the scene.
When firefighters arrived on scene, they reported that one occupant, who was wearing high-visibility clothing and carrying a chainsaw, fled the scene on foot towards Agassiz.
There were no injuries according to BC Ambulance Service.
Traffic was blocked in both directions on the bridge.
By 2:25 p.m., two vehicles had been removed from the bridge via tow truck, and the driver of a third vehicle drove away. Crews were waiting on a tow truck for the semi.
By 2:43 p.m., the bridge was open to single-lane, alternating traffic.
⛔#AgassizRosedaleBridge The bridge is CLOSED in both directions due to a vehicle incident. Crews on scene. Assessment in progress. Expect delays in the area and use an alternate route. #BCHwy9 #Agassiz #Chilliwack

ℹ️For more info:https://t.co/TepgEi60oK pic.twitter.com/w91yNwXicS

— DriveBC (@DriveBC) July 8, 2023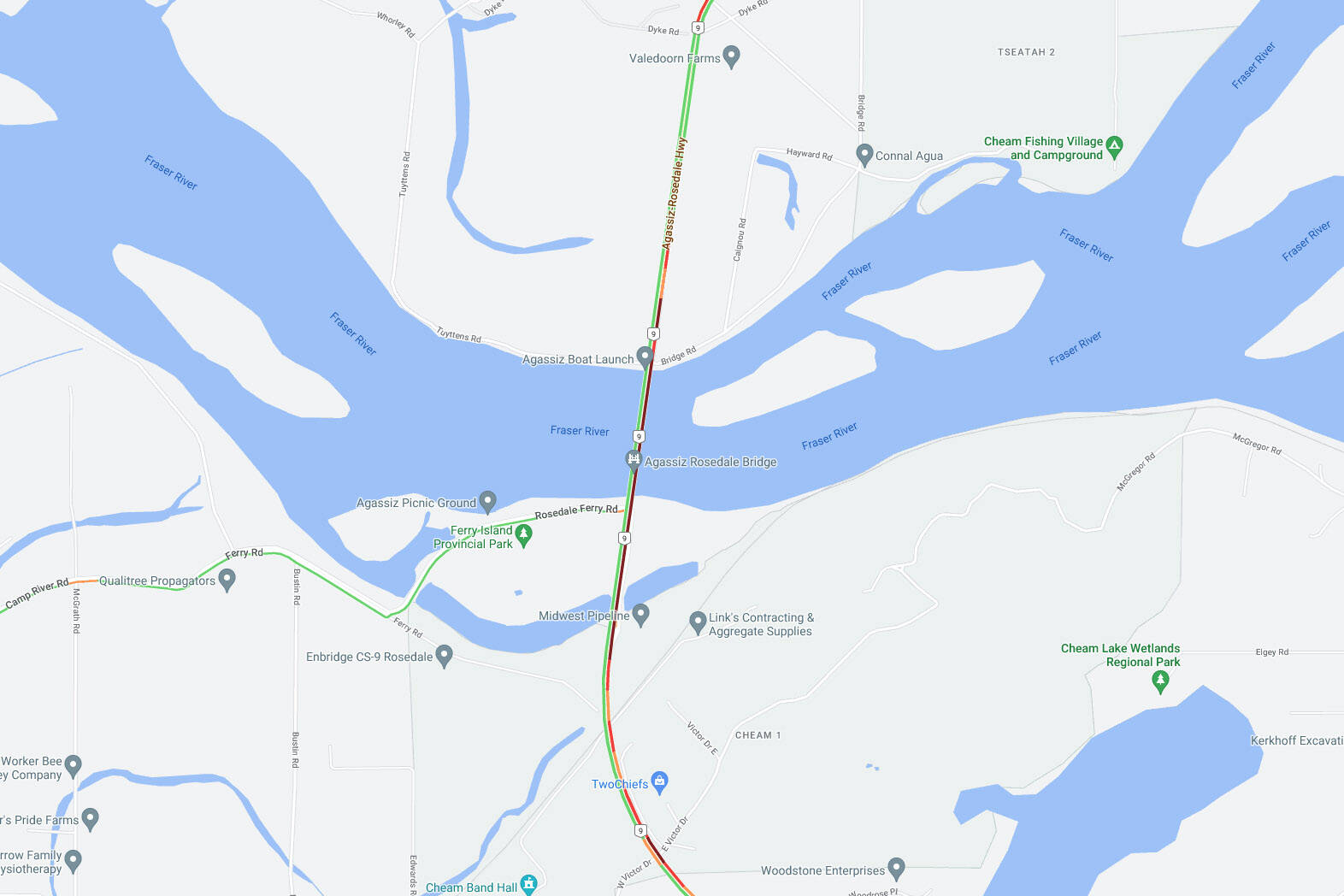 ---
Do you have something else we should report on?
Email: jenna.hauck@theprogress.com
Twitter: @PhotoJennalism