Chilliwack's historic District 1881 will once again turn into a winter wonderland this holiday season.
Lanes and alleyways will be decorated for 'Christmas in the District' featuring artisans, performers, a Ferris wheel, Christmas train and Santa from Nov. 23 to Dec. 24.
But the greatest marvel of all coming to downtown Chilliwack is the towering tree, a 40-foot behemoth, with a lit walkway carved right through its centre. The lighting of the massive tree will take place on Thursday, Nov. 23 at 6 p.m. The evening is being hosted by local comedian/performer Molly Wilson with musical guests The Unbranded.
The festivities will continue for a month with traditional artisans and various performers nearly every night at District 1881 until Christmas Eve. Shops and eateries will remain open into the evening.
"The idea was to spread our programming out over the four weeks to ensure guests visiting will have a magical experience no matter when they come," said Kati Moore, marketing strategist with Algra Bros.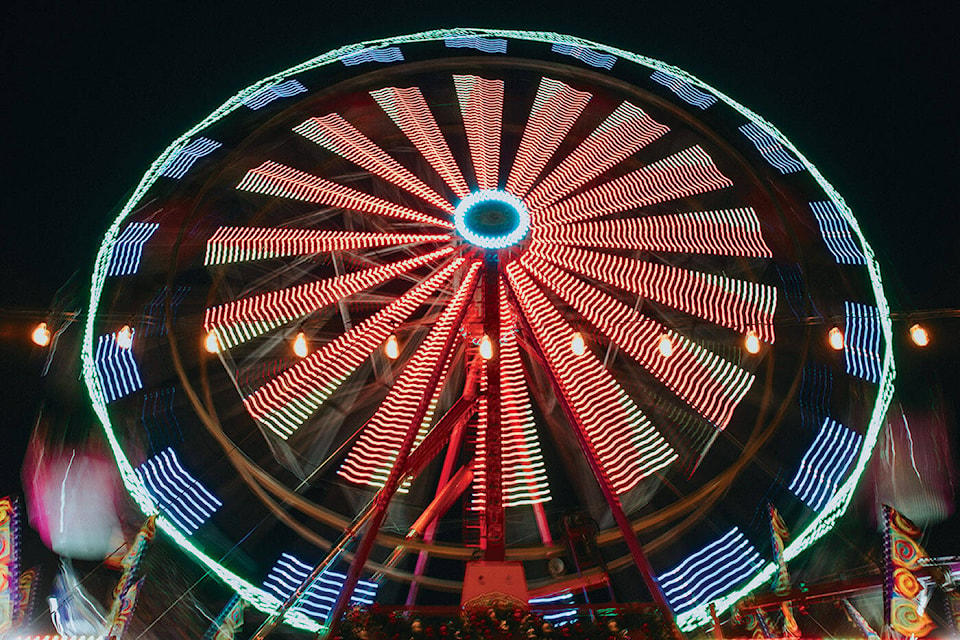 Little ones can visit Santa and have their photo taken with him in his workshop. Santa photos are by donation with proceeds going to The Full Cupboard of the Fraser Valley.
Santa's Workshop is located at 102-45922 Thunderbird Lane and will be open Nov. 23 to Dec. 24. Hours are: Wednesday to Friday from 2 p.m. to 7 p.m., and Saturday/Sunday from 12 p.m. to 7 p.m. Shorter hours fall on Saturday, Dec. 2 and Sunday, Dec. 24 where his workshop is open from 12 p.m. to 4 p.m.
The Christmas train will be running the same hours that Santa's Workshop will be open and tickets are $5. The Ferris wheel is open seven days a week from 2 p.m. to 8 p.m. and tickets are $5.
Three other holiday events will also be taking place in District 1881.
The streets of downtown Chilliwack will be filled with spectators on Dec. 2 as they watch the Rotary Christmas Parade roll by. There will be live music in District 1881 after the parade at 7:30 p.m.
READ MORE: Registration open for Chilliwack Rotary Christmas Parade
Tourism Chilliwack's Ugly Sweater Christmas Party is throughout the district on Dec. 9 from 10 a.m. to 7 p.m. The day will feature restaurant specials, buskers and prizes.
And then on Dec. 16, Pelólxw Coastal Drumming will be performing in the courtyard around the Christmas tree from 4 p.m. onward.
Looking for more events taking place in and around Chilliwack? Check out What's happening Chilliwack in our community section.